I've not met a female who loves to wear a bra.
One of the things we often look forward to after each day is yanking off our brassiers!
Oh, the relief. The freedom. The pleasure.
Indescribable.
Let's be honest, most of us wear bras because we have to, not because we want to.
Ever since a friend, who is a mom of three shared that wearing a wireless sports bra during and after pregnancy saved her breasts from sagging; that her breasts remained the same pre and post-breastfeeding of three babies, I'd been on the lookout for something similar.
Something comfortable I can wear all day without feeling choked.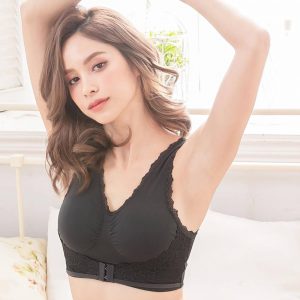 So, when I saw this Inspire Uplift Magic Wireless Lift Bra on Pinterest, I was fascinated.
After I read hundreds of reviews from women who'd purchased the bra, I ordered for one (colour black) without a second thought.
I got the delivery a few days later.
Actually, my husband found it in our mailbox and brought it to me.
"You women are always buying stuff," he said.
I replied, "Babe, you can't understand."
Yes, they can't always understand the struggle women go through to be in shape, the work we do to take care of our bodies.
Anyways, I wore it immediately and believe me, I haven't worn any of my bras since I got it two weeks ago.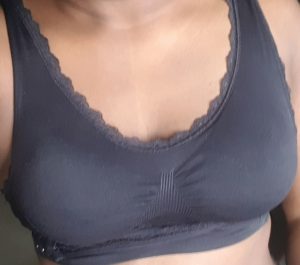 It's super comfy, no wires to make your soul feel choked.
It has a light padding and a firm support at the base.
I wear it to bed sometimes and I'm looking to order two more.
Thankfully, it's free shipping!
I didn't want to keep this bundle of goodness to myself, so I thought to share with you, my dear readers.
You can read more about it here. You'll also find the reviews of satisfied buyers there.
You can now go braless every day!
I recommend this product because I bought it and loved it. I'll never recommend a poor product.
This article contains affiliate links, which means I earn a little commission when you make a purchase at no extra cost to you. This is a way to support my blog and keep it running.