Valentine's Day
The year 2019 started on a very auspicious note. I understand that we are usually excited to see a new year but this year was kinda different. People were really enthusiastic about 2019 and Valentine's day isn't devoid of the same enthusiasm as many are looking forward to it already.
I hope you already have an idea of how Valentine's day 2019 would go? If you don't, then read about 10 Fun Things You Can Do on Valentine's Day.
"There's no biggie about Valentine's day. Love should be celebrated every day. Yen yen yen…"
Miss me with that sermon this year. It's not about the history, it's about the purpose. Love is a beautiful thing. If a day is set aside to show love, not only your partner but to others, then it's a good thing and it must be embraced.
I'm excited to be witnessing Valentine's day 2019 and I'll be sharing with you some Valentine's day gift ideas.
Because, what is Valentine's day without gifts? It's not the magnitude of the gifts that matters but the attitude (which is love).
So, come with me, let's explore some Valentine's day gift ideas:
Valentine's Day gift ideas
Cakes

Cakes signify love and happiness. That's why birthdays, weddings, retirement parties, and other happy events are never complete without cakes.
So also you can never go wrong with gifting your husband, wife, fiance, fiancee or even a friend with cake on Valentine's day.
It could be a surprise cake delivered to them, if you can't deliver it yourself. You can also deliver it yourself and you guys can have a great day bringing down the delicious mountain together.
If you are Nigerian, you live in Nigeria, or your lover lives in Nigeria, consider yourself fortunate because you're about to make your boo/bae have the most fabulous Valentine's day ever!
How?
Top Notch Patty is a seasoned baker who has created a very affordable package for this year's Valentine's day. She's based in Lagos but delivers nationwide.

If you're outside Nigeria but you have someone you want to show love to this Valentine, just consider it done with
Top Notch Patty.
You can also order for cake only with a love note written to your special one.
Customized Tees

Who wouldn't love a gift with their names, nicknames or pet names inscribed on it?
Looking for a gift that your boo/bae would always remember you for? A customized tee is a perfect one.
If you're buoyant, you can add the first Valentine's day gift idea (cake) to it and watch your partner fall in love with you afresh.
If you are considering this option, Slaw G Olaide is your go-to guy for this job. You can have it delivered to anywhere in Nigeria.
Customized face Caps
This is another lovely
Valentine's Day gift
you can present to a loved one. Don't think too far. A customized face cap is a perfect Valentine's Day gift.
Slaw G Olaide
can also have this done.
Bed sheet or duvet cover

I'm a sucker for beautiful bed sheets and duvet covers. I can never get enough of them. There's no way anyone would not love a beautiful bed spread. They'd always remember you each time they lie on it.
Adeola sells cute ones at very affordable prices. Contact her and have her deliver to any state of your choice within Nigeria.

Customized bracelet

Oh my! This is one romantic Valentine's day gift you can give to someone dear to your heart. I'm sure they'll wear it wherever they go and even to bed.
It's such an amazing gift that you'll be remembered for because it'll always be there.
I'm thinking of getting one for myself and hubby. I hope he's not reading this. I don't want to ruin the surprise. LOL.
Abeke Ade sells very beautiful ones at affordable prices.
Waist beads

This one! This one right here is super romantic. I remember we wear waist beads as kids. Hahaha. I'm actually thinking of getting this one for myself as a Valentine's day gift to….you…know…spice things up around here. LOL.
Abeke Ade is your go-to lady for super cute and affordable waist beads.
According to Abeke Ade, "waist beads enhance a lady's carriage, increase sex appeal, beautify the body, increases confidence, and gives an illusion of a bigger bum."
To know the seriousness of waist beads, a song is dedicated to it. Waist beads is 'ileke' in Yoruba. Listen and download HERE. I promise you'll dance before you continue reading.
Husbands, what are you waiting for?
Get one for your wives already!!! Don't be boring. LOL. You can also get one for yourself, ladies.
Wigs

Believe me, this is one of the best gifts any African lady, especially Nigerian, will appreciate; because wigs have taken over in the hair world.
Wigs are not only comfy, they save us from the stress of sitting in the salon for long hours and the pain of hairdo.
I'm a sucker for weaving and braids but it's hard to get them done outside Nigeria. So, wigs are life savers. I have two braided wigs and I'm planning to acquire more wig types.
Deborah Olamide of DBS hair makes really great wigs. She delivers worldwide. Can you imagine? She sent mine from Nigeria to Denmark and it arrived within two days. I've been rocking it since then.


So, wigs are really great Valentine's day gift for a lady.
Perfumes
Who doesn't love to smell good? Perfumes are ever sure Valentine's Day gift for anyone. Not sure what to get? Go for perfumes. They don't have to be expensive.
Opeyemi sells really nice ones at cheap rates.

Singlets, boxers, and a box of socks for men
I know some men are giving me side eye on this one already. I've heard men say they're tired of always receiving underwear gifts every time.
But, hey, you guys will always need them, no matter what. Contact
Karima's Closet
for a box of male socks at a very affordable price.
So, singlets, boxers and socks as
Valentine's day gift
? Absolutely!
Wristwatches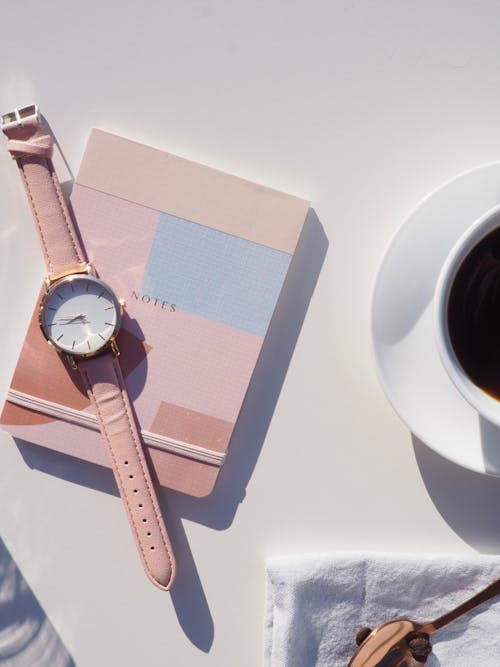 I'm a lover of wristwatches. I just can't have enough of them. I have more than three wristwatches and counting. Fashion aside, wristwatches help us to keep track of the time. Time is life. Get a wristwatch for your boo or bae.
Dresses

Dresses for females are always a great gift! So getting your lady a dress(es) for Valentine is a good idea. Who doesn't love dresses?
Shirts for men

No man ever gets tired of having shirts. So, yes to shirts and more shirts. Just know the type of shirt your man loves and his size.
Jewellery pieces

Who doesn't love jewellery, except those who do not wear for religious or personal reasons? Jewellery pieces such as earrings, necklaces, bracelets, rings are always good gift ideas for ladies and well, for men who use.
Ayaba Veronique sells really beautiful and super affordable jewellery pieces. I have three pieces from her and they're so lovely. She's based in Ogun state but delivers nationwide. Check her IG handle and feed your eyes and make your choice.
Shoes
Anyone who receives shoes gift would absolutely love it! You can never go wrong with shoes as a valentine gift for your boo or bae as long as you know their size.
Ewatomi
has got you on this one.
Bags
Looking for a gift that'd wow your lady? Just go for bags. Ladies love bags and we can never have enough of them.

There are also bags for men. A fashionable man will definitely appreciate a bag gift.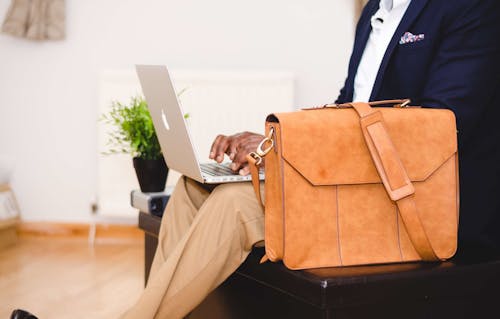 Skin care products
Looking good is good business. Who doesn't love to glow? Anyone who loves to look good will definitely appreciate good skin care products. I have become an organic products faithful for almost three years and that will not be changing anytime soon.
Halle Aby
,
Zimra
and
HSM
are certified organic skin care therapists you can always trust.
Makeup products

Again, looking good is good business. In this era of makeup, ugliness is an unforgivable sin. Don't tell me inner beauty is all that matters. People assess your physical appearance first before they consider whatever beauty you have on the inside. A lady would surely love a gift of makeup products. Ewatomi is a certified makeup artist that can give you a good offer on good makeup products.
Books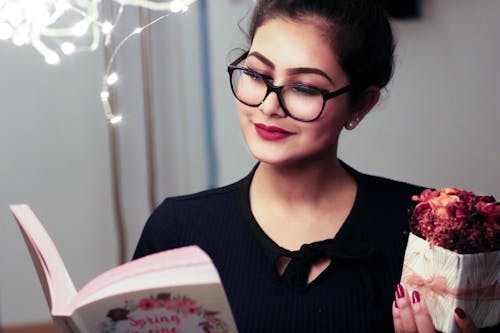 I know social media has hijacked people's reading habit, but there are people who still understand the value of books. If you are a book lover like me, you'll fall in love with anyone who gives you books. Information is key to success. Please, buy a book(s) for that person you claim to love. You can buy a hard copy or an eBook. Books as Val gift? Absolutely!
Val hampers
There are hampers that have been designed specifically for
Valentine's day gift,
and they are packages anyone would fall in love with.
Opeyemi
and
Karima's Closet
have got you on this one. They have absolutely lovely hampers suitable for your budget. They deliver to anywhere in Nigeria.
Lingerie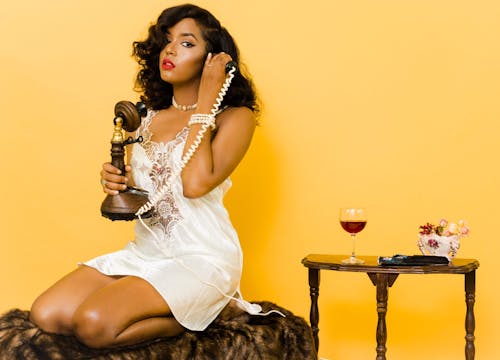 Hey! In all thy getting, make sure you get Lingerie for your woman, your wife especially, the one you can see on Valentine's day night in all her sexiness. Stop imagining and go get some from Karima's Closet. LOL.
Cash gift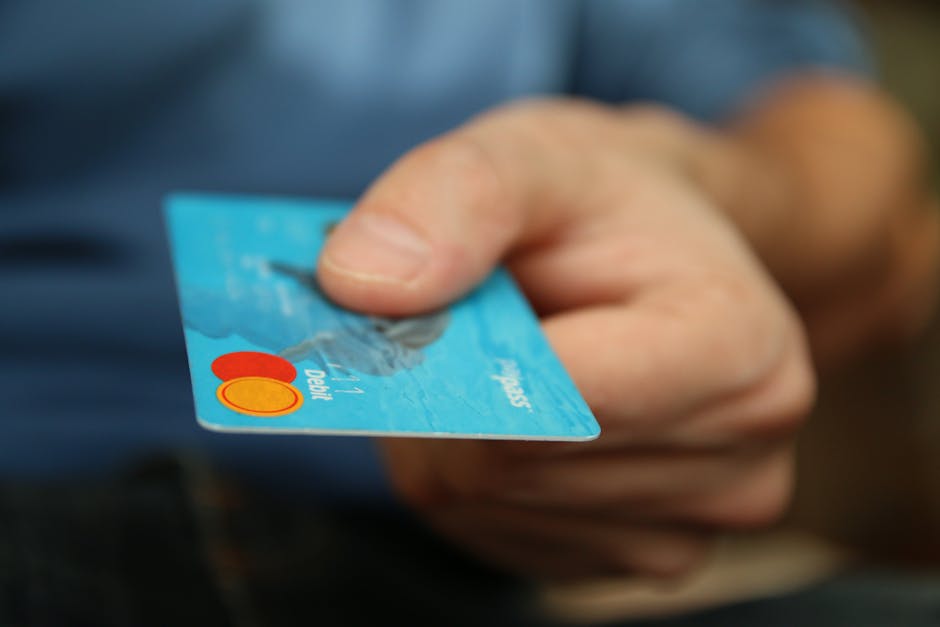 No one ever has enough of money. That's why the rich work. If you sense that your boo or bae needs some cash, you can give some in an envelope with a love note or you can do a bank transfer and accompany it with a lovely text message. This will surely make them smile.
Car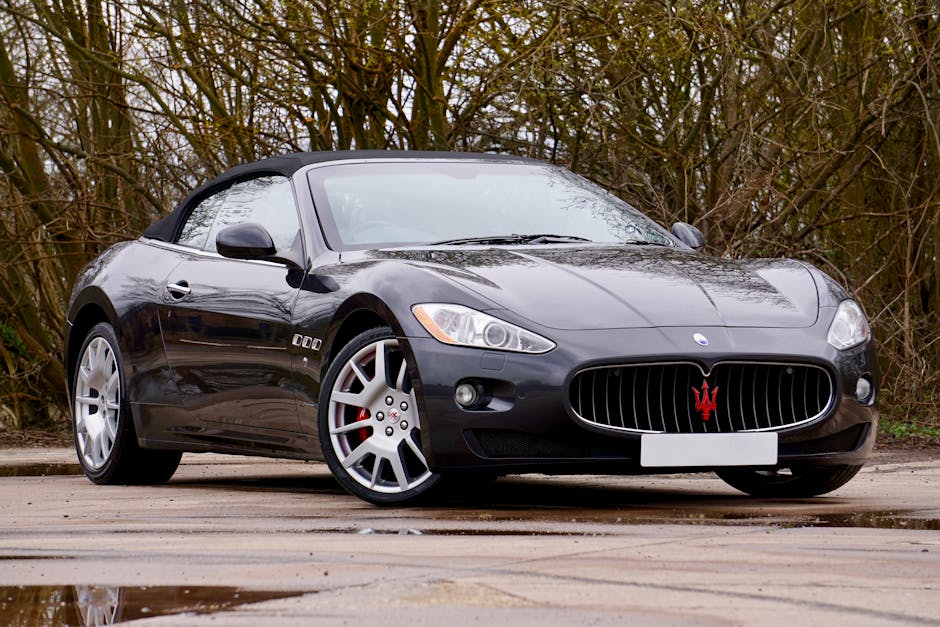 Yes, a car gift. For some people, it's either you go big or you go home. If you can afford it, why not? if you think this is too big a gift, you need deliverance from the spirit of poverty. Hahaha.
Flowers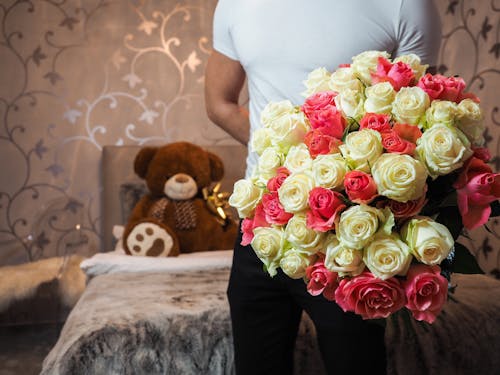 I know my dear Nigerian ladies are probably giving me a warning stare. Hahaha. But flowers are always a beautiful gift. Flowers are symbols of love and happiness. You can add a bouquet of flowers to your Val gift for your loved one.
Sneakers

Who doesn't love sneakers today? A pair of sneakers will make a great Valentine's day gift always. kids are not left out in Valentine's day celebration. You can show love to your child or another child by giving them a gift of sneakers from Oge. This child will never forget you.
Artwork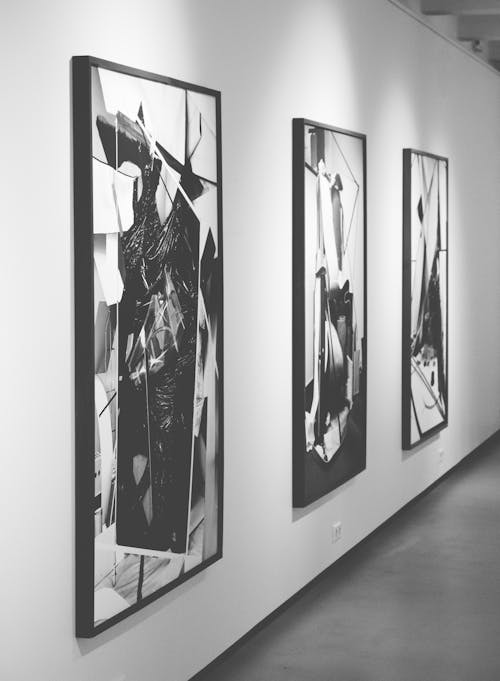 A piece of artwork is a great Valentine's day gift idea for someone dear to you, especially if they are a lover of art. And if you want to kill it, make it a customized artwork. Ouh!
Phones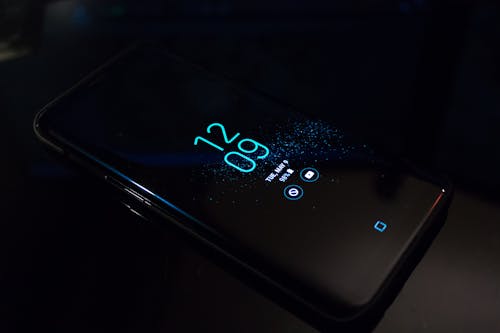 Phones are always a great Valentine's day gift, especially if your partner's phone needs changing. You can never go wrong with phone gifts. especially the latest ones. Wow your loved one on Val's day with a phone gift.
Laptop computer

A laptop computer will make a great val gift for a loved one, especially if they need it.
A box of chocolate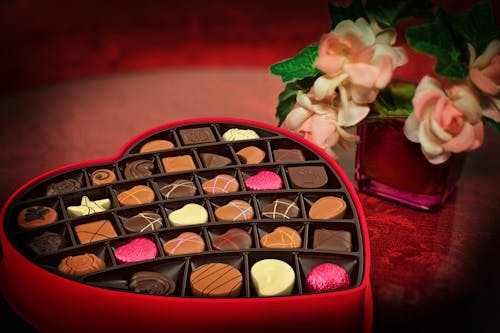 A box of chocolate is always a welcome Valentine's day gift. Chocolate symbolizes sweetness. So, grab a box of chocolate for your lover.
Camera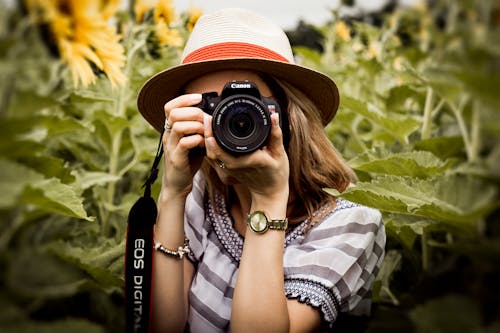 If your lover is a picture freak or a photographer, they definitely would love the gift of a camera on Valentine's day.
Photo Album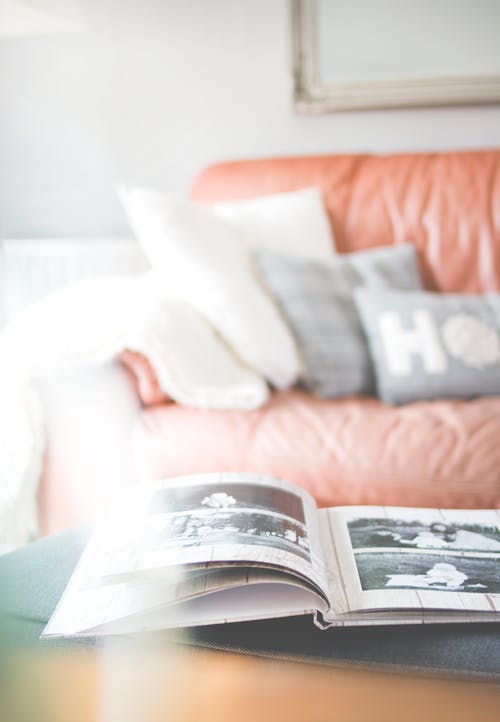 A picture is worth more than a thousand words. Photos help us to save the memories we create. Giving someone a gift where they can keep their saved memories is a great Valentine's day gift idea.
Winter jacket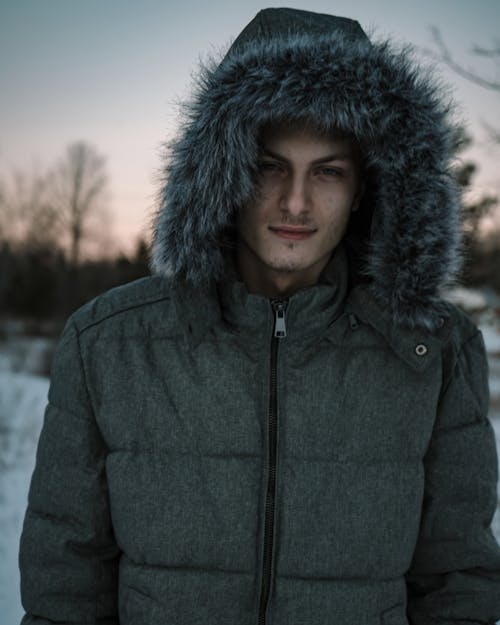 Anyone living in a cold country will definitely appreciate the gift of a winter jacket. You can't have enough of it.
Bathroom towels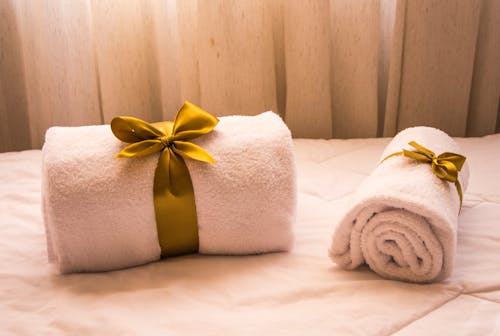 Some people have been using their bathroom towels for years. Please give them a gift of a new bathroom towel as Valentine's day gift for a change.
TLC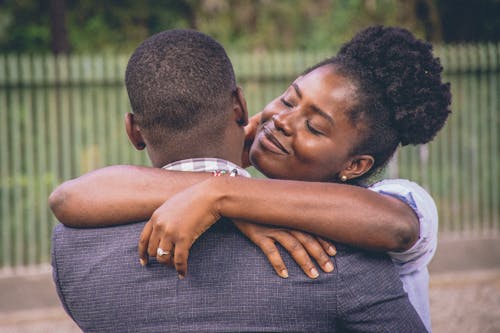 TLC – Tender Loving Care is the best gift you can give to your lover on Valentine's day and every day. Every other gift is meaningless if TLC is on leave. Whatever you give, no matter how small, is great if it comes from a place of love.
Happy Valentine's day in advance. Make sure you make your partner or any other person smile with a gift this Valentine.
If you are single and you don't have a val, you can buy any of these gifts for yourself. It's called self love. Don't feel bad about it. Celebrate yourself. You deserve it.
Show me some love
This article took some days and sleepless nights, just for you to have a great Valentine's day. Kindly share this article to help others and me too. LOL.
Don't forget to read 10 Fun Things You Can Do On Valentine's Day.