No one wants to be blindsided by a breakup.
But unfortunately, too often we are.
We think everything is going great, and then, BAM!
He breaks up with us out of nowhere.
It feels like a total shock to the system.
But the truth is, there are usually signs that he's getting ready to break up with you long before he actually does it.
Here are 13 of them.
Pay attention, and you might save yourself a lot of heartache down the road.
15 Things Guys Do When They Want To Break Up
1. He suddenly becomes super flirty with other girls
If he's always had a wandering eye, that's one thing.
But if he's suddenly started paying more attention to other women, it could be a sign that he's ready to move on from you.
If you've noticed him being extra flirtatious with other girls, it's time to talk with him about where things are going.
2. He pulls away from you emotionally
If your guy has started to distance himself from you emotionally, it's a major red flag.
Especially if you had a track record of being so closely knitted.
You start to feel like something has changed, and there's an invincible wall between you both.
The connection is no longer there because he is possibly no longer interested.
He may not be as interested in hearing about your day or sharing his feelings.
This is a big sign that he's no longer invested in the relationship and is getting ready to bail.
3. He stops talking about the future
When couples are happy and together, they're usually excited about planning their future together.
But if your guy has gone from talking about your shared future together to shutting down any conversation about the future, it could mean he doesn't see you in his future plans. Ouch.
4. He stops making an effort
In any relationship, both parties need to make an effort for things to work out long-term.
If your guy has stopped putting in the effort and doesn't want to spend time with you or invest himself in the relationship.
The sad reality is that it could be because he's checked out of the relationship and is getting ready to move on.
5. All he wants to do is fight
If all your guy ever wants to do anymore is pick fights with you, it could be because he's looking for any excuse to break up with you.
These arguments may start over small things but quickly escalate into full-blown screaming matches because that's what he wants—a way out of the relationship without having to be the bad guy who ends things himself.
So watch out for these kinds of fights and try to defuse them before they get out of hand by calmly discussing what's really bothering him instead of getting caught up in the heat of the moment and saying things you'll regret later on.
6. He stops being affectionate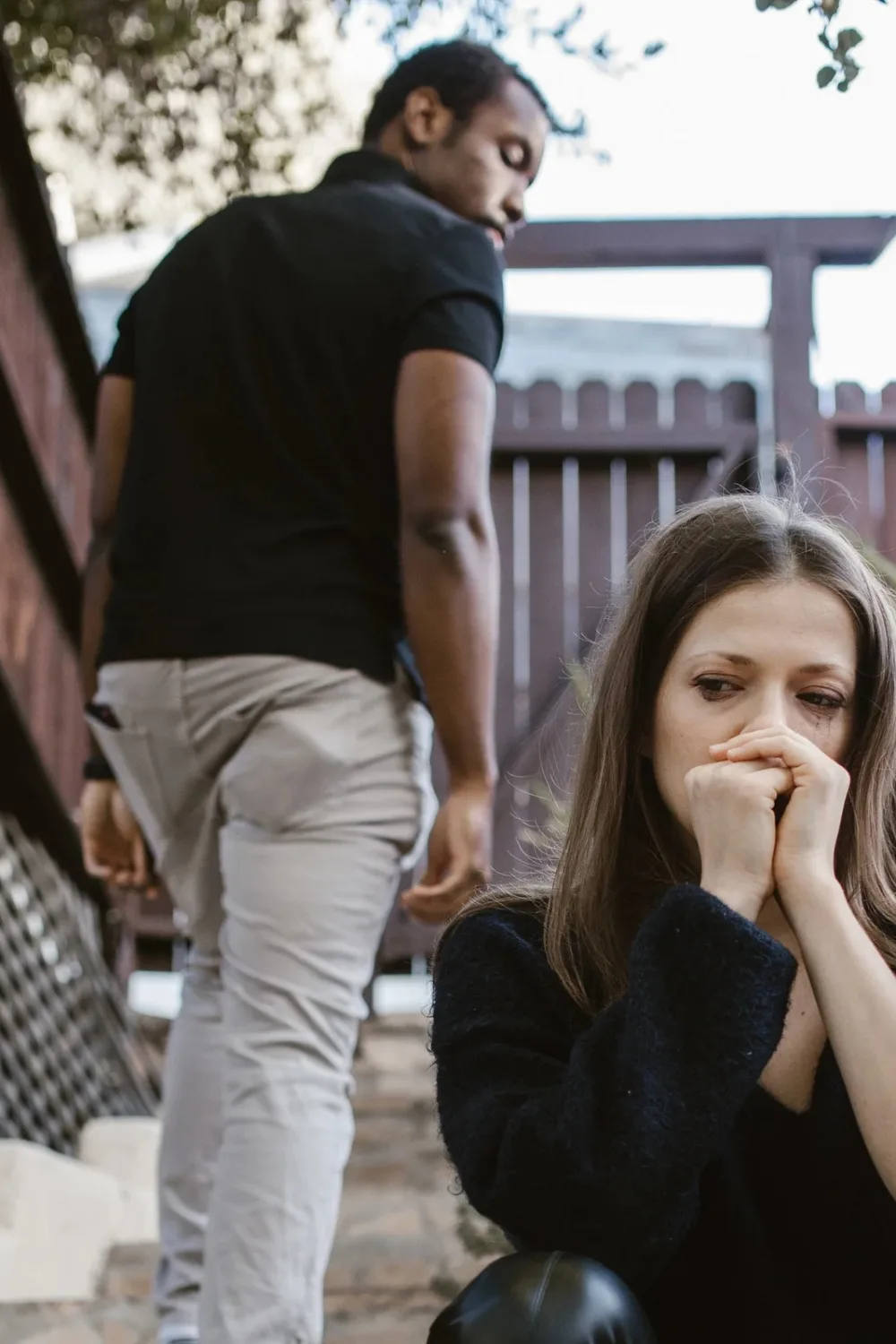 If your guy suddenly stops being affectionate with you, it could be because he's trying to distance himself emotionally from the relationship.
This could include physical signs of affection, such as hugs, and emotional ones, like talking about his feelings and opening up to you in general.
7 . He starts talking about other women all the time
This one should be pretty obvious, but unfortunately, sometimes we can miss the signs right in front of our faces if we don't want to believe what they're telling us.
If your guy starts talking about other women constantly–whether it's exes, co-workers, or random girls he sees on the street–it means he's no longer seeing you as someone special in his life and is already thinking about moving on.,
Obviously, every guy talks about other women sometimes.
However, if this becomes a habit or if he starts comparing you unfavorably to other women, then it means his sights are already set on greener pastures.
8 . He stops including you in plans
A surefire sign that things are heading south is when your guy stops inviting you along when making plans–whether those plans are for next weekend or next year.
If he used to include you in everything but now seems content making decisions without consulting you first.
Or, worse yet, making plans without even letting you know about them until the last minute, you're clearly no longer a priority to him.
This is often coupled with where he pulls away from you emotionally because he doesn't care about you or your feelings anymore and slowly but surely detaches himself from you.
9. He starts making excuses
When a guy is ready to break up with you, he'll start making excuses for why he can't spend time with you or why he can't seem to make it work.
He may blame his busy work schedule or lack of financial resources, but more likely than not, the real reason behind these excuses is that he's no longer interested in the relationship.
He may also start to give you the silent treatment and avoid meaningful conversations, further distancing himself from you and your relationship.
10. He keeps secrets from you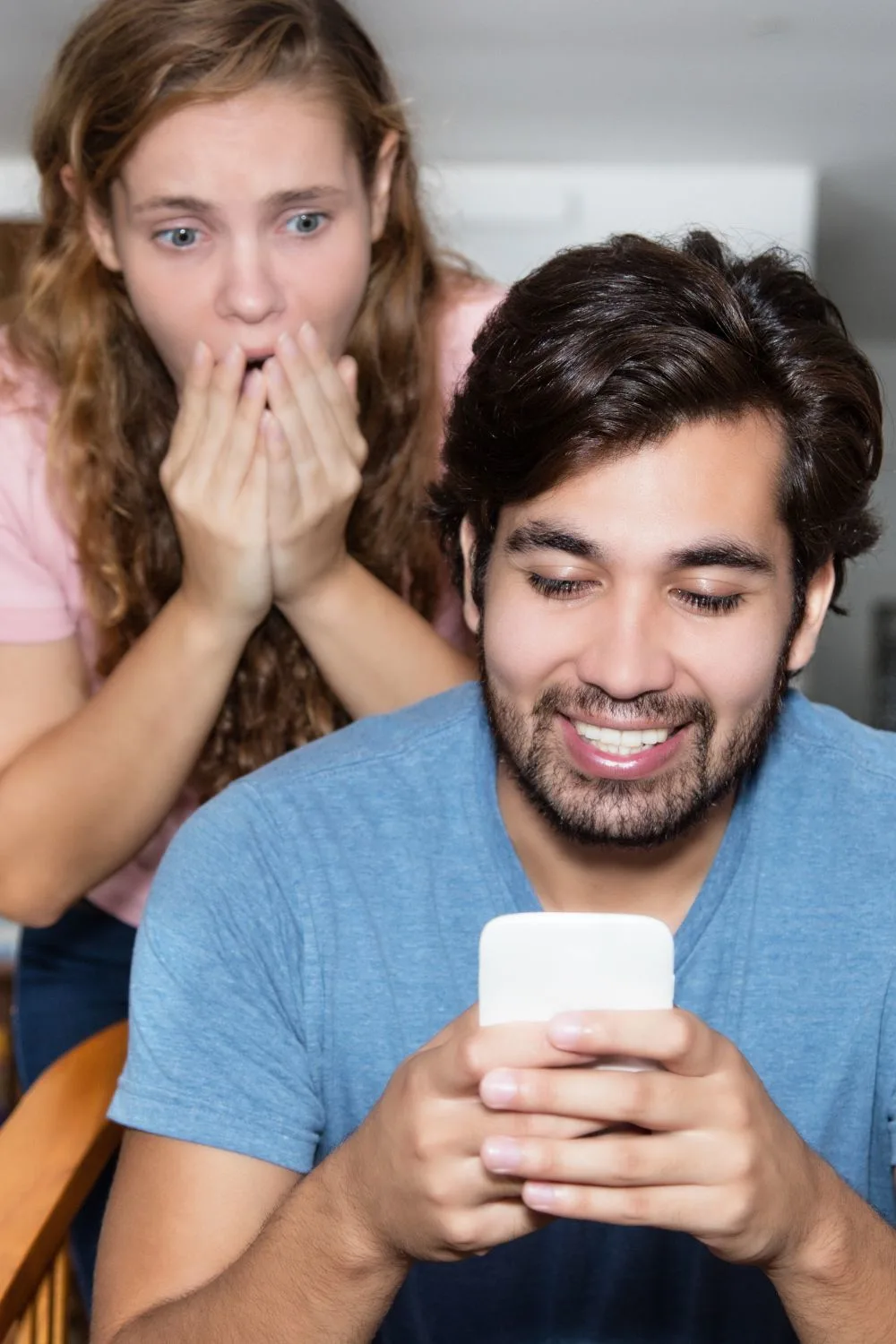 No relationship can work when two people are not honest and open with each other.
If your partner starts to keep secrets from you or withholds important information, it could be a sign that he's ready to move on and end the relationship.
He may try to hide his plans for the future or refuse to talk about them altogether, leaving you in the dark and feeling increasingly distant.
It's also important to note that if your partner keeps secrets from you, they may be dealing with something else behind the scenes.
Whether it's a different relationship or an emotional issue he doesn't feel comfortable discussing with you, it could indicate that he's no longer committed to your relationship.
The lack of communication can take its toll on your relationship; it's hard to trust someone who won't be honest.
If any kind of dishonesty starts to become a pattern, it could lead to the eventual deterioration of your relationship.
11. He becomes numb and indifferent
A guy who was practically worshipping the ground that you walked on might suddenly start giving you the cold shoulder.
You might notice it, especially if he used to hold your words in high esteem, and now he couldn't care less.
Nothing you say moves him now, and he feels numb.
This is a sign that his heart has moved from you; it's only a matter of time now.
12. He tells you to give him space
When a guy suddenly starts asking to be given some space, this is a preamble to the real breakup.
He might present it as a necessary break for both of you to think about things and strategize.
Little breaks always give way to the big break.
Most relationships that involve such little breaks end up falling apart eventually.
It is best to brace up.
13. He becomes incommunicado
Some guys suddenly go off your radar when they are beginning to consider breaking up.
This disappearing act might be because he wants to think and sort out his feelings.
Or maybe he doesn't want to face you because he already knows what lurks in his heart.
If he has been going incommunicado consistently with no tenable explanation, it might mean he is close to checking out on you.
14. He stops caring
Once the super caring and attentive dude becomes the exact opposite, there is trouble in paradise.
Have you noticed that he no longer cares about what you care about?
He no longer affirms you.
He becomes offhanded and flippant when you are concerned.
This is very concerning.
While you may be hurt that he cares less for you, it might be time to face the fact that he already has one leg outside the door.
15. He hints you
Not every guy goes about breaking up as a covert operation.
Some drop bold clues and tell you what's on their heart.
If you've noticed that your guy who used to appreciate the relationship now speaks of it regretfully, don't be quick to discard that sign.
After all, the mouth speaks out of the abundance of the heart.
He is expressing his true feelings, and unfortunately, you may soon get served 'premium breakfast.'
Conclusion
The points above are clues that a guy wants to bail out on you, ranging from subtle hints to bold signs.
A breakup is excruciatingly painful, but sometimes, knowing what to expect helps one brace up and not get swept away by its impact.
Be hopeful that you will find someone who will love and be committed to you.