Cute ways to ask a girl out…
Some guys will tell you that one of the most difficult things they ever have to do is ask a girl out.
The main problem isn't necessarily in the 'asking out'. They are just worried about doing it too little or too much, which might give them off as not so interested or just plain desperate.
That, coupled with anxiety and fear of being rejected, you'll relate with what most guys go through when they want to ask a girl out.
In this age of social media, it is normal for guys to hide behind their keypads to ask a girl out either via text or online (social media platforms).
Sometimes, these people are cities, countries, and even continents apart and it'll be a long-distance affair.
Girls naturally like guys who put in efforts. It'll be a plus if you as a guy can think up creative and cute ways to ask a girl out.
She'll appreciate you more for the efforts.
Blank on ideas? Not to worry. I have carefully handpicked some of the best ways to ask a girl out and compiled them into a comprehensive list.
So, be it cute ways to ask a girl out over the phone or cute ways to ask a girl out long-distance, this list got you covered.
You should read through also if you're in search of cute ways to ask a girl out online or cute ways to ask a girl out over text.
Enjoy the read!
Cute Ways To Ask a Girl Out
1. Set the ideal atmosphere
A thoughtful step towards asking a girl out is creating the ideal atmosphere.
Mind you, this can be done both physically and for long-distance.
One of the cute ways to ask a girl out long distance is by playing her favorite song in the background and getting her in the right mood.
For physical meetings, you could serve her favorite food and drink, and play her favorite song as well.
When everything is perfect, I don't see a no coming from her when you ask her out.
2. Ask her over the phone
There are a lot of cute ways to ask a girl out over the phone.
Dare to stand out in this social media era when most guys are asking girls out via chats and texts.
Be creative about it when giving her a call.
Make use of nice pick-up lines and go straight to the point.
Girls love guys who are courageous and don't beat about the bush.
Use this to your advantage when asking her out.
3. Employ the use of nice old fashioned pick-up lines
You can try using the old-fashioned but nice pick-up lines when you are asking her out.
This is one of the cute ways to ask a girl out over text.
Lines such as, "I have a feeling that you're the missing piece of the puzzle in my life. Can I get to know you?" don't seem to ever go out of fashion.
The tension in the air reduces considerably and a freer conversation line is opened if your pick-up line is good enough.
This is also one of the cute ways to ask a girl out online.
4. Express yourself with music
This is a very thrilling and valid way of making your intentions known to her.
You can create a playlist and send it to her, or send her a particular song.
Once it's good music, rest assured that she'll likely say yes to you.
5. Sing, if you can
The ability to sing is a bonus if you're asking a girl out because girls are always looking out for your peculiarities and the efforts you put into asking them out.
Even if you are not talented in singing, try to ask her out by singing.
She'll be impressed at your efforts in showing your interest in her.
6. Buy her a gift
Think of a gift she will appreciate and value, and get it for her.
This is the first step towards making your intentions known to her.
It can play out in two ways. You can send her a gift with a note asking her out and await her response.
On the other hand, you can send her a thoughtful gift, wait for her reaction and then ask her out depending on her reaction.
Whichever way it goes, your chances of getting a positive response from her are higher when you buy her thoughtful gifts.
7. Create a crossword puzzle
This works well when you both are used to playing games together.
You can tell her that you stumbled on a difficult puzzle and you'll be needing her help to figure it out.
Let her uncover the puzzle and get the message that you are asking her out.
It's a romantic gesture if you take your time to create it and almost every girl will appreciate the effort.
8. Send her a handwritten letter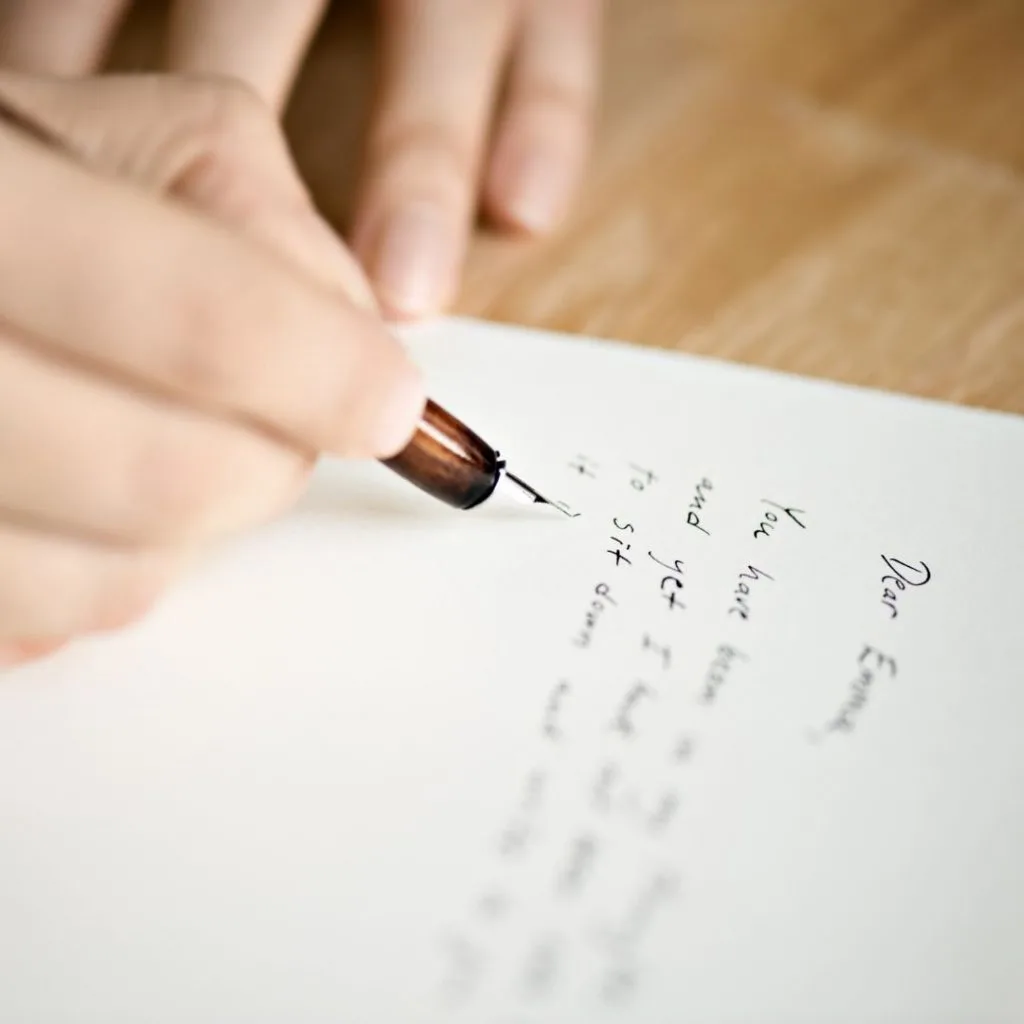 Are handwritten letters really out of fashion?
I don't think so. I think it's an attractive gesture; pouring your emotions and intentions out on a piece of paper.
The thought alone is irresistible and she will appreciate that you took the time out to do it for her.
9. Give her flowers
Have you ever thought of getting her flowers?
Does it sound old-fashioned to you?
Flowers can never go out of fashion because girls appreciate them.
They are an expressway to win the heart of any girl.
Flowers signify romance and it'll help you convey expressly, your thoughts and intentions towards her.
However, make sure that she's not allergic to certain or all types of flowers before trying this out.
10. Ask her out online
Well, this will take a lot of courage to pull off, as it'll involve other people watching your proposal.
Be it on Snapchat, Instagram, or Facebook, you can go a notch higher by asking her out online.
It is an era of social media and doing this will look more like you're standing in front of all your friends and other virtual people to say that you're interested in this girl and you're not ashamed to admit it.
Not only will she appreciate your bravery, efforts, and open mind, you will most likely be getting a positive response from her.
I hope you found these ten cute ways to ask a girl out helpful.