A 'friend with benefits' is one with whom one has an occasional and casual sexual relationship.
No serious dating, commitments, or emotional attachment towards each other, just sex.
Sometimes, things get out of hand, and either of them starts finding it difficult to abide by the rules of the game and begins to 'catch feelings.'
So how can you identify the telltale signs that your friend with benefits is falling for you?
10 Signs Your Friend with Benefits is Falling for You
1. He wants to talk more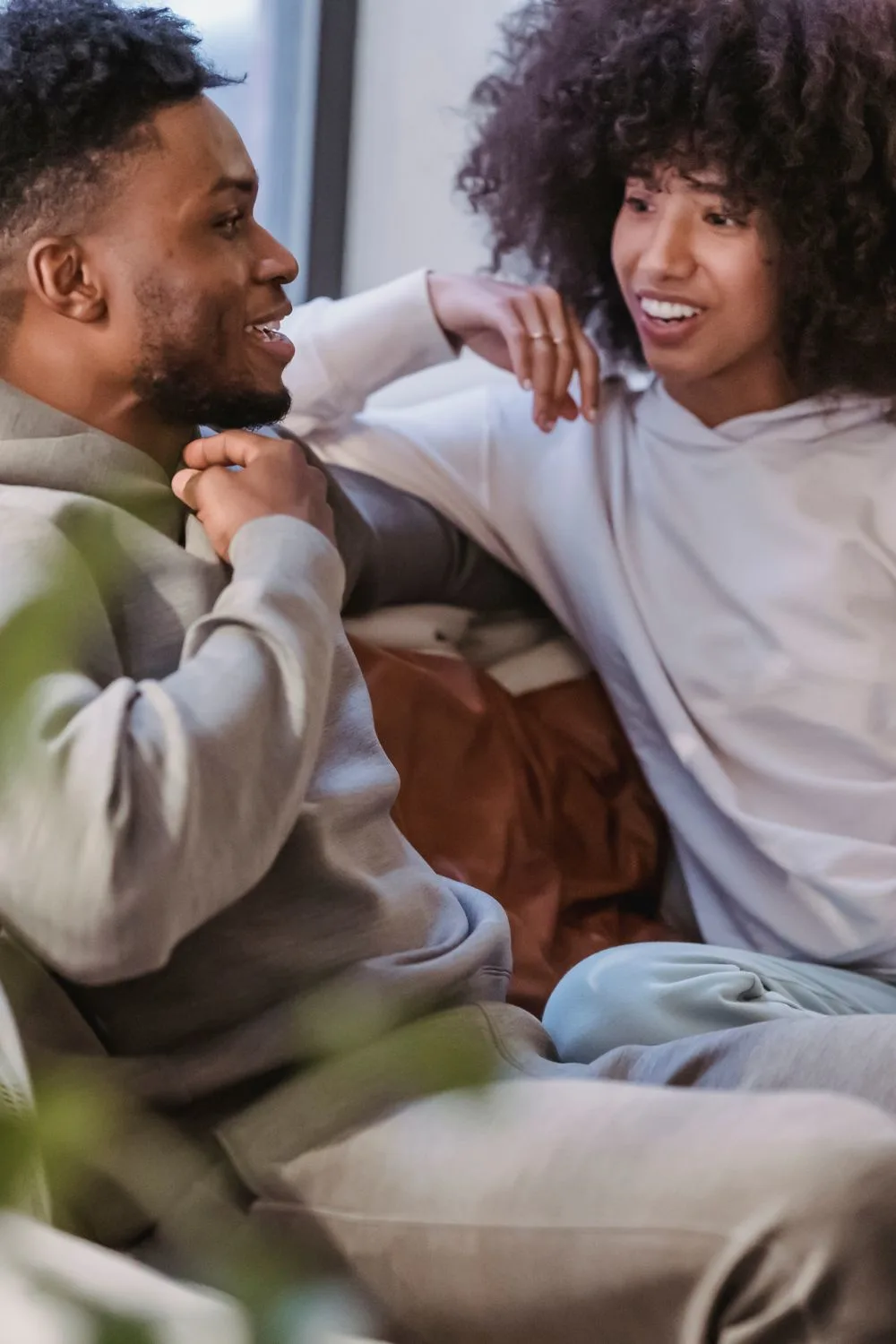 Typically, the bond of all forms of companionship is conversation.
If your sex buddy wants to spend more time than usual talking to you, getting to know every detail about you and your day, he's probably getting emotional with you.
He wants to share the same with you.
He calls you more often and wants to stay longer on the call.
He no longer wants to keep the conversations superficial.
The quality of your conversations gets deeper, richer, and more emotionally invested.
He suddenly doesn't mind talking about his childhood experiences, past, insecurities, hopes and dreams, and all the deep stuff.
2. He asks you out on dates
If your friend with benefits now asks to meet you in nice places, asks you to dress nicely, and spends time and funds on you, this could be a sign that emotions are taking over.
It could mean he now wants to be your friend beyond the bedroom.
He wants to share meaningful and deeper moments with you to have access to you beyond your body.
3. He wants to go open
If your sex buddy now wants you both to be seen as an item in public places and he is no longer secretive about what you share, this could also be a sign that he is falling for you.
He lets you meet people that are close to him.
He starts making an effort to incorporate you into his life.
He confidently introduces you to his friends and seeks to know your friends too.
4. The romance gets stronger
If your sex buddy gets more romantic around you, touches, kisses, looks into your eyes more passionately, cares more about your feelings, and brings you gifts when coming to see you, he is catching feelings.
Your physical interaction goes beyond the bedroom.
When the romance gets stronger, the sex gets less mechanical.
He says lovely things to you while at it, then he's beginning to be more than just a sex buddy.
5. He compliments you more
If your friend with benefits pays more attention to your appearance and is not mute about your good looks, he is probably getting emotionally attached.
He notices the details about you, your new hairdo, your new manicure, and your new perfume, and he tells you how well you wear them.
He is beginning to fall for you.
6. He gets jealous
One of the peculiar things about a friends-with-benefits arrangement is the freedom of each party to date others.
There is no exclusiveness, and they both consent to this.
However, if your sex buddy suddenly starts acting jealous about your closeness to any other guy, this is an obvious sign that he is falling for you.
He asks to know more about a guy he saw you with, or he suddenly shows up when he knows you have company.
He may subtly begin to cross boundaries and go against your terms and conditions for the arrangement.
This means he is trying to bargain being more than a casual sex partner.
7. He is not dating
If, even as you are both free to date others, your sex buddy isn't dating, and it's been so since the inception of your arrangement.
This may be a subtle sign that he wishes for things to get exclusive between you two.
He might desire to give you more attention, and he is avoiding any form of distraction.
He is not on any dating app/site, and he is not planning on dating anyone.
8. He's vulnerable with you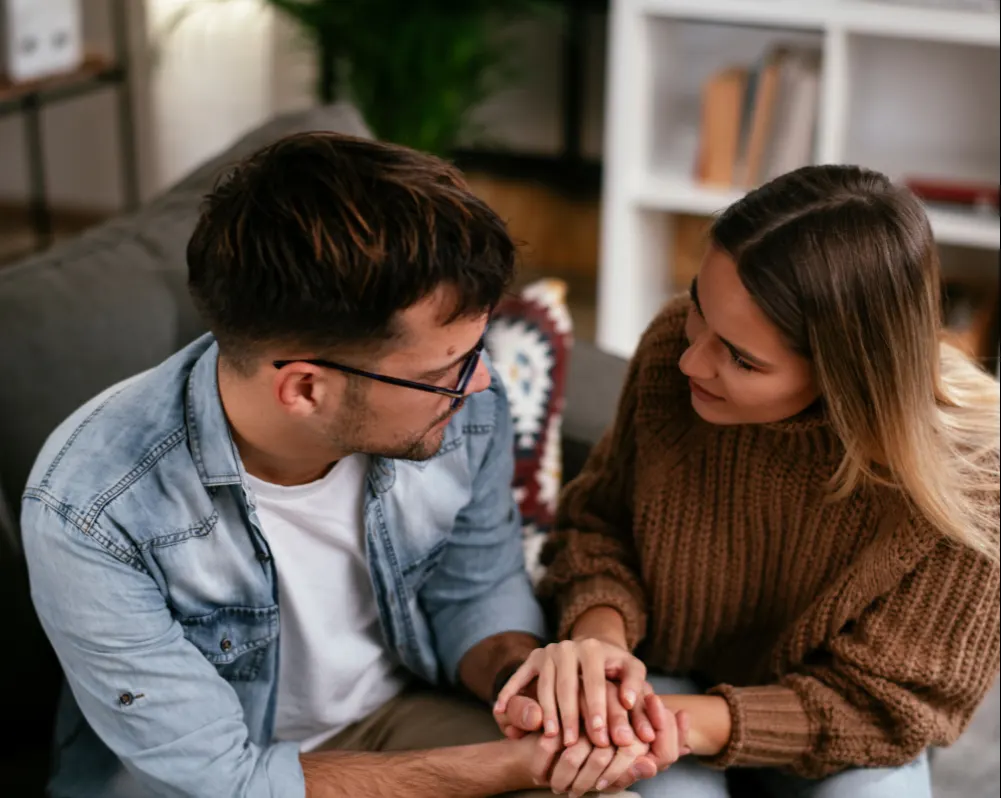 Vulnerability is one of the first symptoms exhibited by one who has been bitten by the love bug.
If your friend with benefits now gets vulnerable around you, this could be a sign that he is getting emotionally attached to you.
He is not ashamed to talk about his flaws with you.
He blushes and gets nervous around you.
He shares details that you both would ordinarily consider too much information (TMI).
Making you his confidant could mean that he is falling for you.
9. He takes risks for you
One of the highlights of a love relationship is the risks that lovers take for each other.
Sex buddies do not have such expectations of each other.
However, if your Friend with Benefits, who ordinarily has no such obligation towards you, begins to go out of his way and convenience to please you, it could mean that love is in the air.
He makes sacrifices for you and gets selfless when your well-being is concerned.
This could mean that he is falling for you.
10. He spends more time with you than usual
Okay, he now wants to spend the night and cuddle till daybreak.
He welcomes you to his place with no restrictions, and it appears he has time for you whenever you need him.
This could also be a sign.
If your FWB shows any of the signs above, it could ruin or improve things, depending on what you want.
If you are not positively inclined to his new drift, it's understandable if you decide to entirely pull out of the arrangement, as it will undoubtedly lead to unrequited love.
However, on the bright side, these signs could also be an eye-opener to you.
It could make you realise how oblivious you've been to a relationship that could be more and all for you.
This situation could be very difficult to navigate.
You must re-evaluate the relationship and make your intentions and desires clearly known to each other so that no one feels used at the end of the day.