Sex is a complicated topic that can leave even the most seasoned couples feeling stuck and frustrated.
For this reason, I am giving you the tools and strength to make your bedroom more exciting than ever before!
With 10 chapters, this book will show you how to:
– Restore sexual desire with frequency and variety
– Improve intimacy through sensual touches
– Enhance pleasure through various foreplay techniques
And much more!
It doesn't matter the condition of your sex life—with the eight habits of couples who have the best sex, everyone wins, as you are about to have the best sex of your life!
Download 8 Habits of Couples Who Have the Best Sex for just $4.83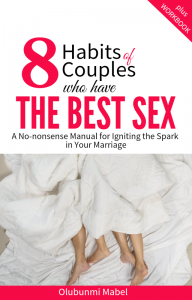 Also available on