It's no longer news that the world is competitive. In fact, virtually every field is highly competitive and this is not changing anytime soon.
Life will not give you what you deserve, only what you demand.
So, if you're willing to succeed, be ready to give it all it takes or else, you'll be relegated to the background.
What makes some people successful and others not?
Skills.
Yes, skills. Skills in some vital aspects of life.
Skill is the capacity to do something well. And the good news is that it can be learned or acquired.
That means anyone can be successful in life. Success isn't innate. It's left for you to choose whether you want to be a success or not.
Why do you need skills to succeed in life?
Because you can't be successful if you're not good at what you do.
Also, the world doesn't pay attention to amateurs. Amateurs don't command attention.
No one will entrust their tasks or projects into the hands of an amateur.
So, you need skills to be on top of your game and to have an edge over others.
That's what having skills do. It gives you an advantage over others.
Without much ado, let's dive into the six basic skills you need to succeed in life.
Six Basic Skills to be Successful in Life
1. Communication skill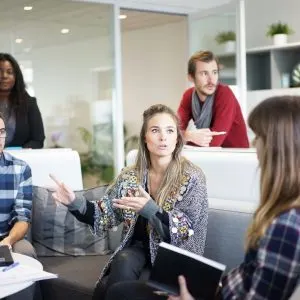 Have you noticed that communication skill is one of the requirements listed in virtually every job advert?
That shows how important the ability to communicate is.
To achieve success in life, you must be able to communicate with people.
You must be able to express yourself in ways that you can understand and be understood.
Communication is very powerful because ineffective communication can lead to conflicts and misunderstandings, which is not good for the growth of any business or company.
No matter how good you are at what you do, if you can't express yourself in a way that people can understand you, your expertise will not be useful.
You need communication skill to prove to clients and people who matter that you can get the job done. After all, you'll be heard before you are tried.
In this age where everyone's head is buried in their phones 24/7, communication skill is dwindling.
It's becoming increasingly difficult to find good communicators, yet, we can hardly achieve greatness if we can't get our message across effectively.
Communication skill (verbal and nonverbal) is needed to succeed in life.
Note that being a good communicator isn't just about talking and talking but knowing the right thing to say, when to say it, and how to say it.
2. Negotiation skill
Negotiation skill is the ability to achieve agreement through discussion.
You need this skill because the world is competitive. You need to be able to get what you want through discussion with concerned people.
Negotiation requires the understanding of what you want, who to get it from, and how you can get it without any party feeling cheated.
Negotiation skill helps you to strike a good deal without taking unfair advantage of the other and without you losing as well.
If you don't know how to negotiate effectively, you'll be used (sometimes without your knowledge).
3. Interpersonal skill
Again, interpersonal skill is one of the skills highly requested in job qualifications. It is the ability to interact successfully with others.
As long you're not a monk or planning to live like one, then you need interpersonal skill.
If you want to be successful in life, you need to know how to build and manage relationships.
This does not mean you should be friends with everyone or relate with everyone because that's not possible.
It means you should identify and relate with people that you're connected with, people that you'll always come across, no matter what.
Also, you need people to rise in life. No one is exactly self-made.
4. Self-management skill
If you can't manage yourself and your emotions, it'll be difficult for you to be successful. As a matter of fact, self-management skill is the first skill you need to master because it'll determine how well you'll master the other skills.
Self-management is the ability to understand yourself, your emotions, your strengths, weaknesses, and how these affect you and your environment.
A vital part of self-management is self-control. If you lack self-control, you'll miss out on a lot of opportunities that will help you to succeed.
5. Time management skill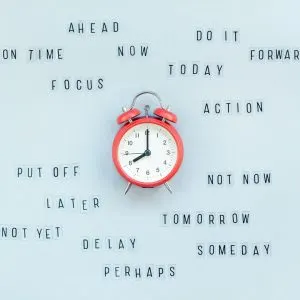 Time is life. Life is measured by time. Successful people and unsuccessful people have the same number of hours. The difference is how they use it.
Time is the only limited resource in life. You can make more money but you can never make more time.
What you do with your time will determine if you'll be successful or not.
6. Professional skill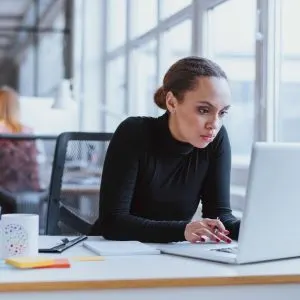 If you want to be successful, you need to be good at what you do. It's non-negotiable. As a matter of fact, you need to be excellent at whatever you do.
There are too many good people but only a few excellent ones and only the excellent ones are known and celebrated.
Make up your mind never to be mediocre in your field. Take personal development seriously.
If you want to be successful, you have to be ready to go all the way.
Even though there are many skills you need to be successful in life, these are the six basic ones you can't ignore and with these skills, you'll be unstoppable.