If you have not heard the name of Jeff Bezos, you are probably living under a rock.
Am I being too harsh?
Maybe!
But seriously, you should know the richest man in the world, even though you might not know anything else about him.
Jeff Bezos is the founder and CEO of Amazon, which he started from his Garage.
The fact that he has been able to establish one of the largest e-commerce business in the world and is currently the richest man in the world is a clear indication that he knows what he is doing, especially as being successful in business is concerned.
As a business owner or even a career person, there is a lot to learn from Jeff Bezos and we have highlighted some of Jeff Bezos' principles of success.
1. Take wise counsel
One of the principles that Jeff Bezos' holds dear is listening to counsel from older people.
Jeff is always quick to talk about what he learned from both his parents and grandparents.
This might seem ordinary because after all, many of us can say one or two things that we learned from our parents but in the case of Jeff, those lessons stayed with him and he directs them to his life and business.
For instance, he learned a lot of grit and determination from his father, who came to the US from Cuba without any knowledge of English and ended up securing a scholarship to College.
His grandfather also taught him to solve seemingly unsolvable problems himself, so much so he became a garage inventor as a teenager. Little wonder he saw a space in the e-commerce industry and did something about it, which is what we all know as Amazon today.
2. Be a person others can believe in
Jeff started his business with capital from his parents as well as $1 million from other investors.
According to him, his parents "invested a large fraction of their life savings in something they didn't understand."
And although he warned them about the huge risk they were taking, they were not hesitant.
It makes me think that even though he was their son and they were investing in him, he was someone that had proved himself worthy to be invested in.
Most parents love their children unconditionally but that doesn't mean they don't know if they have a wasteful child.
They were able to take that kind of risk with their son because he has shown himself as someone they could believe in.
Family and friends will only believe in you if you have proven yourself over the years no matter how much they love you.
3. Take a risk on that dream
Many of us have dreams that we shared with someone and that was the end of the dream because they said things that "made sense" but discouraging.
Jeff was working at an Investment Firm in New York City when he had the idea for Amazon and his boss, while accepting it was a good idea, discouraged Jeff from going ahead.
But he was certain; he knew it was a risk but one of his principles of life was looking back years later without regret that he didn't try to do all the things he should have tried, even if they fail.
He doesn't want to live a life of regrets wondering what if, which is what many of us forget.
We are so afraid of failure that we fail to try but what if you don't fail?
4. Don't give up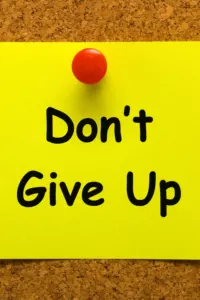 It goes without saying that the best things in life don't come easy; this is probably a lesson we all had to learn at one point or the other in our lives.
Going into business, you should already expect challenges; and this is not propagating a message of doom or an attempt to discourage you because it is inevitable.
But if you give up, you might be missing out on building your "Amazon" someday.
Jeff needed funding for his business and he had to attend more than 50 meetings to raise $1 million from investors.
Imagine if he had given up after 30 or even 40 meetings?
Also, from 1994 when Amazon was founded to 2001, the business experienced cumulative losses of nearly $3 billion and did not have a profitable quarter until the fourth quarter of that year but he kept pushing on.
5. Start small
One of the mistakes a lot of people make when they want to start a business is getting discouraged because they cannot start the way they envisioned the business to be.
Every worthy venture takes time to grow.
Jeff started Amazon in his garage and started out driving the packages to the post office himself.
He didn't go renting a space when he knew he couldn't afford it and he didn't hire hands for things he could do himself at that time.
Little drops of water make the mighty ocean; don't kill that idea because you don't have everything at your disposal yet; look inwards and look around you, you most likely have something to start on a small scale.
We have to be ready to start with what we have and then scale as the opportunities come.
6. Don't forget where you are coming from
It is very easy to forget where you started from once the business starts progressing.
Some people experience little success and forget what got them there.
While you should reinvent and grow, don't forget the principles or values that got you where you are.
Jeff mentioned something he called, "Day One" mentality.
According to him, having a "Day One" mentality is basically "approaching everything we do with the energy and entrepreneurial spirit of Day One.
Even though Amazon is a large company, I have always believed that if we commit ourselves to maintaining a Day One mentality as a critical part of our DNA, we can have both the scope and capabilities of a large company and the spirit and heart of a small one."
7. Invent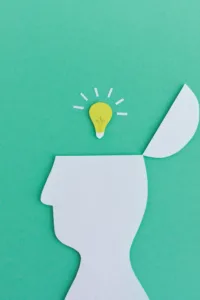 While he is keeping the "Day One" mentality, Amazon is also constantly inventing and innovating.
For instance, Amazon started out as an online bookstore before introducing a variety of other consumer goods in 1998.
In 1999, they introduced third-party sellers and this has created over 2 million jobs worldwide.
To help support the sellers, they launched a tool called, "Fulfillment by Amazon".
This tool helps the sellers to stow their inventory in fulfillment centers while Amazon handles the logistics, customer service, and product returns.
The introduction of this tool made them surpass eBay as the largest marketplace.
From Amazon's example, it is clear that invention and innovation are a necessity to succeed in any venture.
You should never become complacent and keep thinking of ways to improve.
8. Be customer-focused
Your customers are probably the most important part of your business; you can have every other aspect of your business down but if your customers are not satisfied, it will end up being wasted effort.
Jeff obviously knows this and that is why he does not only focus on keeping the customers satisfied, he goes one step further by assuming they are dissatisfied.
So, even when customers don't ask for it, he is always thinking of ways to make sure customers are more comfortable and happy.
The thing about customers is that they can see through any shenanigans; they know brands that genuinely care about them and those who just need them to make a profit.
For the former, they will stay loyal, sometimes, even unconsciously.
9. Give back
Presently, there is so much going on in the world; you turn on your TV or pick up a newspaper and there is so much bad news.
Now, more than ever, the world needs some kindness and that should concern you.
Besides, if you are operating a business, your community has probably done a lot for you, it is only right that you give back to society.
Apart from providing jobs for millions, Amazon also operates a program called "Career Choice", where employees are trained in different fields, whether it is relevant to Amazon or not.
They also opened a homeless shelter in Washington, giving occupants free access to health and legal services as well as counsel on financial issues.
Again, they have a global childhood-to-career program called, "Amazon Future Engineer", which is a program "designed to inspire, educate, and prepare thousands of children and young adults from underrepresented and underserved communities to pursue a computer science career."
10. Care about staff welfare
The welfare of your staff will determine the state of your business.
Of course, there will probably be one or two staff member who is never satisfied but if you have the loyalty of the majority of your staff, you are on your way to establishing a standard business.
The reason is that your staff are the ones directly working on products/services and they are the ones in contact with the customers; if they don't take ownership or care about the business, they can mess it up.
The only way you can make sure that doesn't happen is to show them you care by how much you appreciate them, in their remuneration and your action.
In the first place, Amazon doesn't just employ college graduates, they employ and train people to get them ready for the job.
Jeff also makes sure his staff are paid more than double the federal minimum wage and they enjoy huge benefits as well; it is no wonder Amazon is doing well.
You don't necessarily need to be a businessman or an inventor to learn from these success principles.
These principles are universal and can be applied in your life to achieve your set goals.
Reference: The Amazon Blog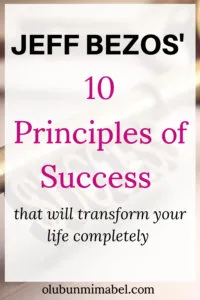 Readers' Favorites
7 Habits of Highly Smart Women
5 Feminine Powers You Have to Accomplish Your Goals