Low self-esteem is an all too common problem that affects both men and women.
Women tend to be more susceptible to low self-esteem because of societal pressures, but it's not just a "woman's disease."
Most people who suffer from low self-esteem are unaware that they have it.
They feel like they're fine, but they're actually suffering from a deep-rooted sense of inadequacy.
Self-esteem is defined as "confidence or belief in your own ability and value."
It is a measure of how you feel about yourself.
The signs of low self-esteem in women differ from those in men because of how women and men are socialized differently.
If you have low self-esteem, it means that you don't think highly of yourself.
We all have a little bit of low self-esteem in us, but when a woman has too little of it (self-esteem), she can start to feel like she's not good enough and will never be.
Below are signs of low self-esteem in a woman include:
17 Signs of Low Self-Esteem in a Woman
1. She Dismisses Compliments
A consistent pattern in a woman with low self-esteem is that she tends to reject compliments.
From friends, family members, partners, or strangers, at school, work, or anywhere else.
It's probably because she doesn't feel like she deserves it.
She doesn't believe you if you're trying to tell her how great she is.
She might not be comfortable with how she looks or acts, which can make her feel unworthy of compliments.
Even if everyone considers her pretty and smart, she doesn't believe them; she thinks they're lying.
If you habitually dismiss compliments, you might be struggling with low self-esteem.
2. Unhealthy Relationships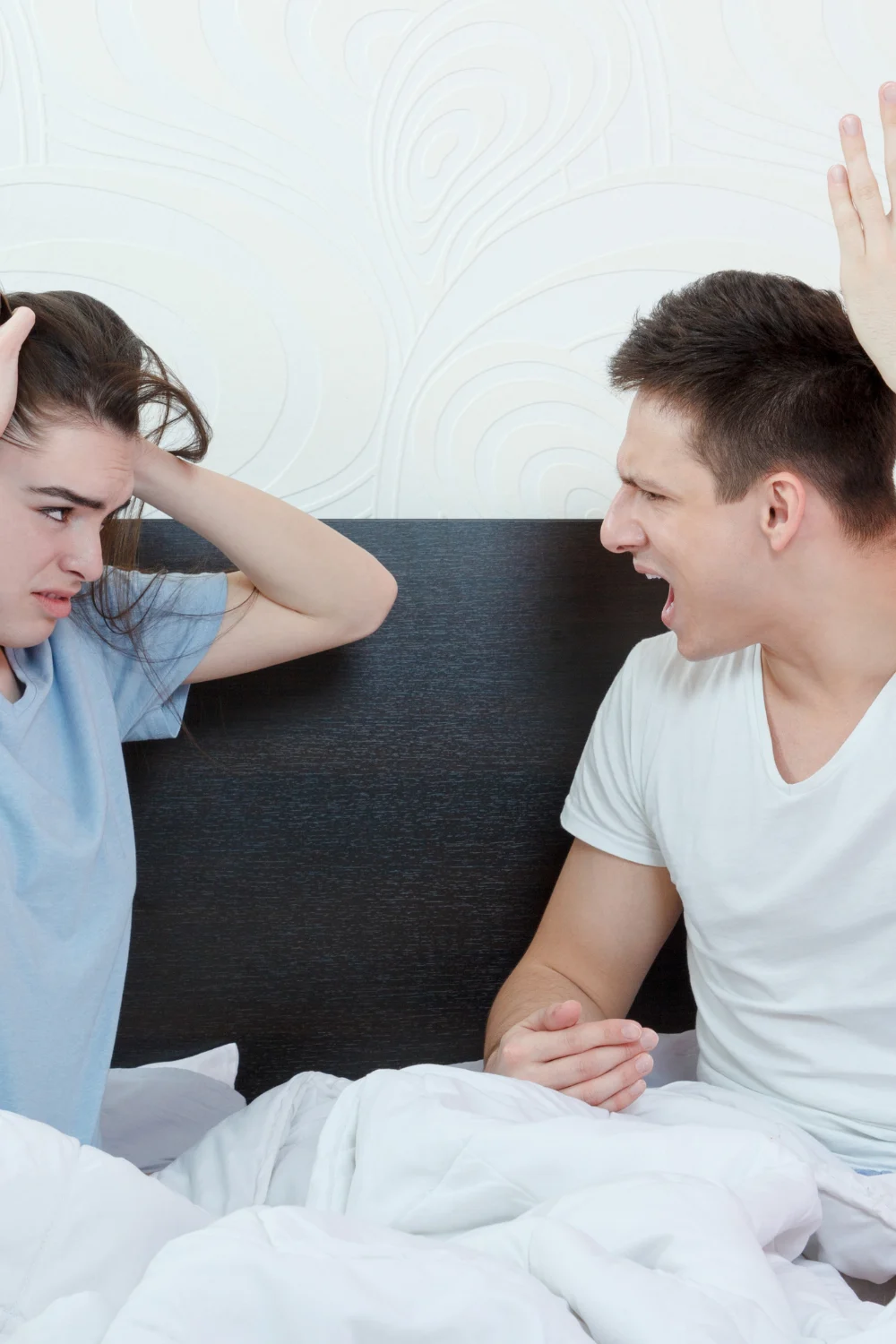 A woman with low self-esteem is more likely to stay in an abusive relationship or continue to date someone who mistreats her because she feels that she is undeserving of better treatment.
She may also be afraid of being alone and unable to support herself financially.
She may feel like the abuse is her fault and that it is her punishment for being bad or not being good enough.
Also, she believes she'll never meet someone who will treat her better, so she stays in an unhealthy relationship.
3. Insecurity About Feelings
When a woman suffers from low self-esteem, she constantly doubts her own feelings.
She feels less confident in her perceptions and often finds it hard to tell if something bothering her is real or if it's just her imagination.
She might have trouble expressing her true feelings to others because she fears being rejected or disliked for whatever she says.
This insecurity can lead her to shy away from social situations with the potential for conflict or disagreement so that she doesn't risk hurting her feelings by someone else's response to her.
4. Perfectionism
Women with low self-esteem tend to set unrealistic expectations for themselves, leading them into a cycle of failure and disappointment when they inevitably fail to live up to their own standards.
This also makes it difficult for them to ask other people for help because they're afraid they'll look stupid if they need assistance with something that seems simple.
5. No Sense of Self Worth
Women who suffer from low self-esteem often have no sense of self-worth or value as human beings because they feel nothing special about themselves.
They may see others as better than themselves or more valuable than they are, which only adds to their feelings of insecurity and lack of self-confidence.
6. She Has Difficulty Making Decisions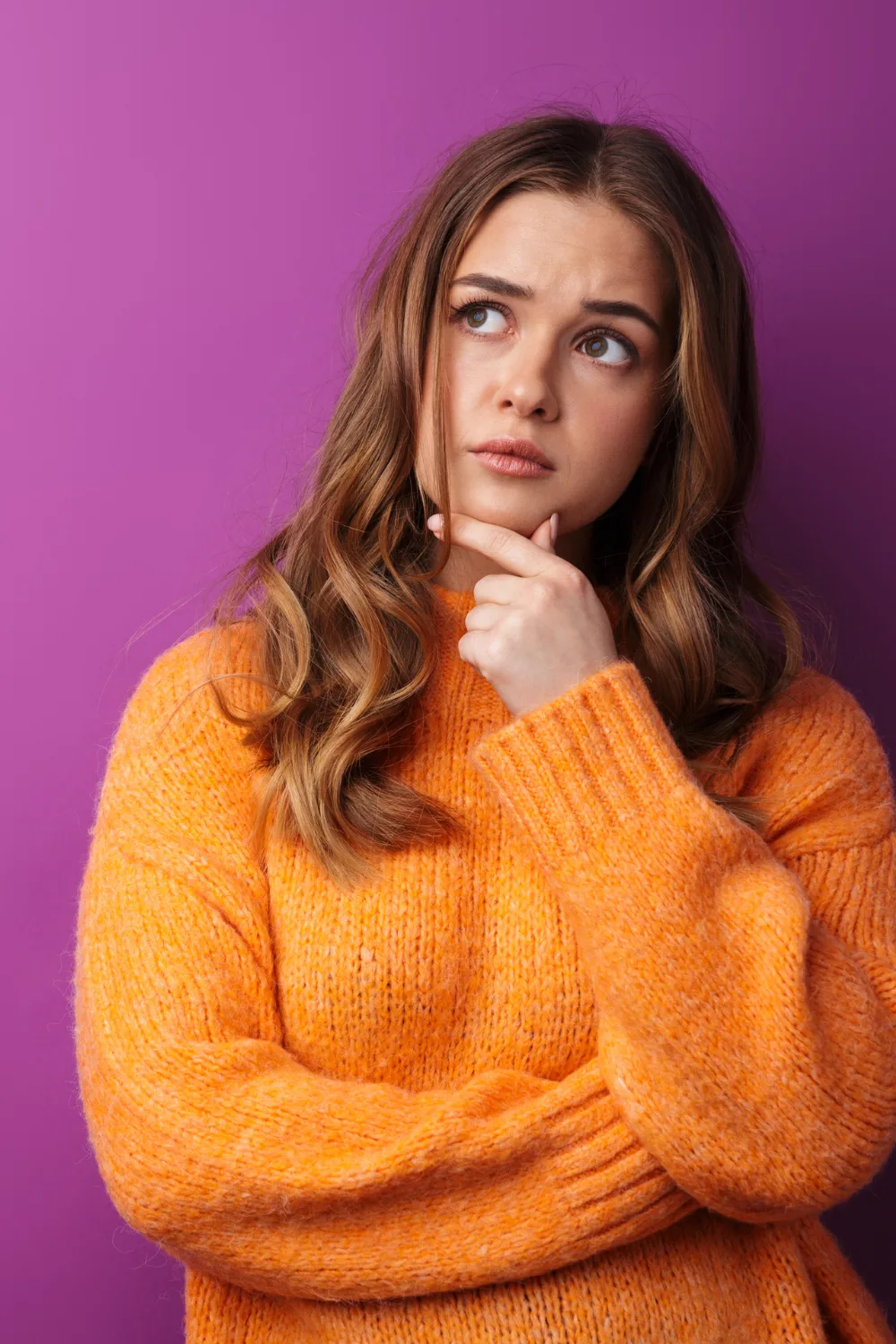 A lack of confidence can lead a woman to avoid making decisions altogether, especially when it comes to big life changes like leaving an abusive relationship or quitting a job where she is unhappy with the working conditions.
A woman with low self-esteem may also find it difficult to make simple choices such as what color shirt to wear on any given day, which means that others often have to make those choices for her instead.
This could be because she doesn't trust her instincts or is afraid of having it backfire on her.
The reasons for this are usually rooted in past experiences when she made decisions that did not work out well for her.
It could cause her to blame herself for everything that goes wrong in her life.
7. Poor Body Image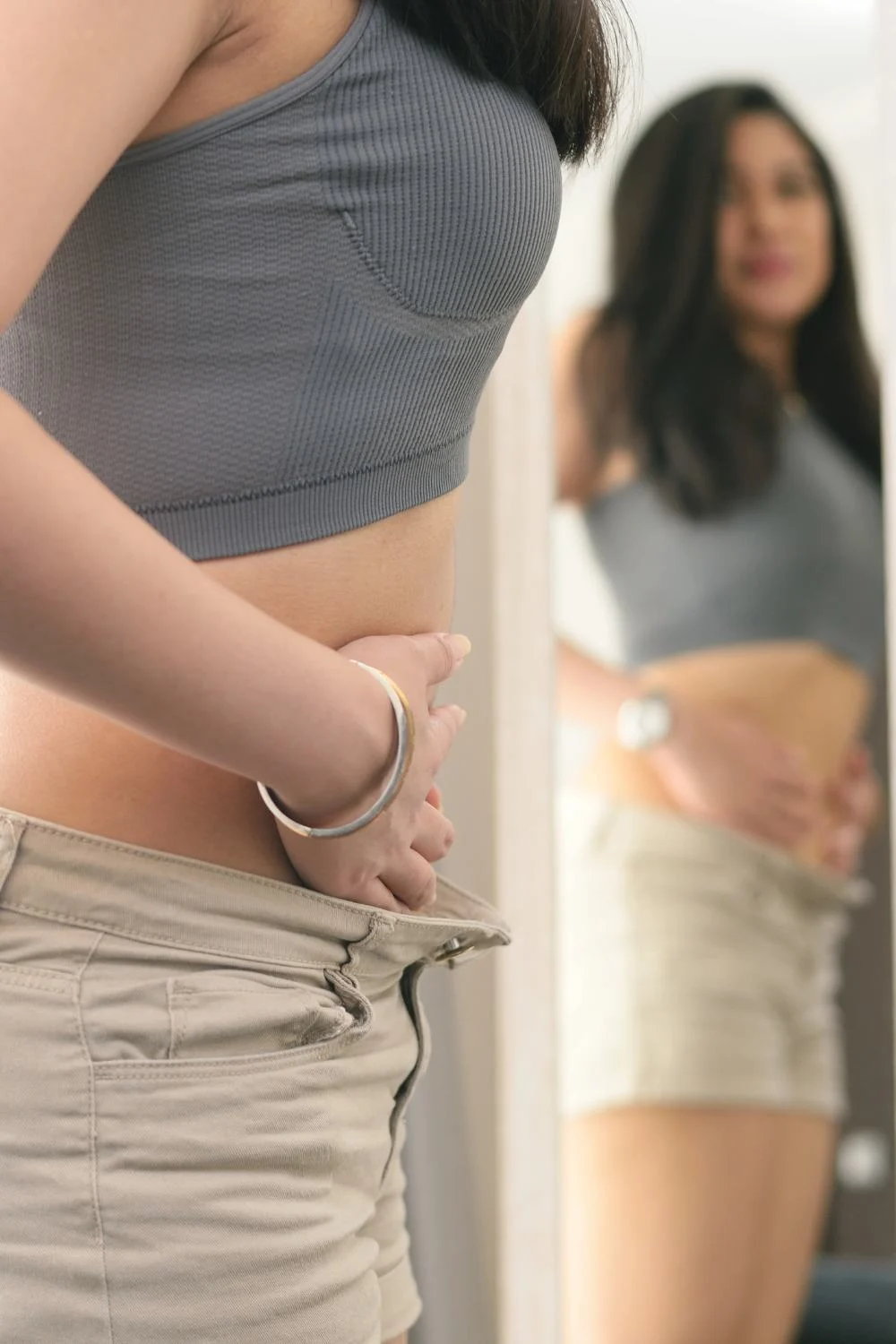 Low self-esteem can cause women to be insecure about their physical appearance, especially if they have been criticized for their looks before.
They may worry about gaining weight, having wrinkles, or aging too quickly because they already don't feel attractive enough.
This insecurity can lead a woman to avoid social situations where people might see her without makeup on or dressed casually because she feels unattractive in those situations and would rather hide than face rejection from others.
This can also lead to eating disorders or other health problems in order to try and lose weight.
And they may use makeup, surgery, or clothing as a way to feel better about themselves because they don't see their true beauty without these things.
8. Obsessed with validation
A woman who has low self-esteem is in constant need of validation from external sources of approval.
She will constantly ask for reassurance from others, hoping to replace the negative thoughts that are constantly running through her head.
This might lead her to engage in behaviors that are addictive because she seeks validation from those around her.
She doesn't believe anything positive about herself without some sort of outside confirmation first.
To feel good about herself, she often seeks out others who will validate her through praise or other forms of attention.
9. She's overly sensitive to criticism
Women with low self-esteem tend to take even simple criticism personally and get upset by it.
They may be afraid of doing something wrong or making a mistake because they don't want anyone else to think less of them.
A woman suffering from low self-esteem may feel like she needs to be perfect to be loved.
She thinks she has to do everything right in order for people around her to love her and accept her as a person.
This can lead a woman with low self-esteem into perfectionist behavior patterns such as trying hard at everything.
10. She's Afraid of Change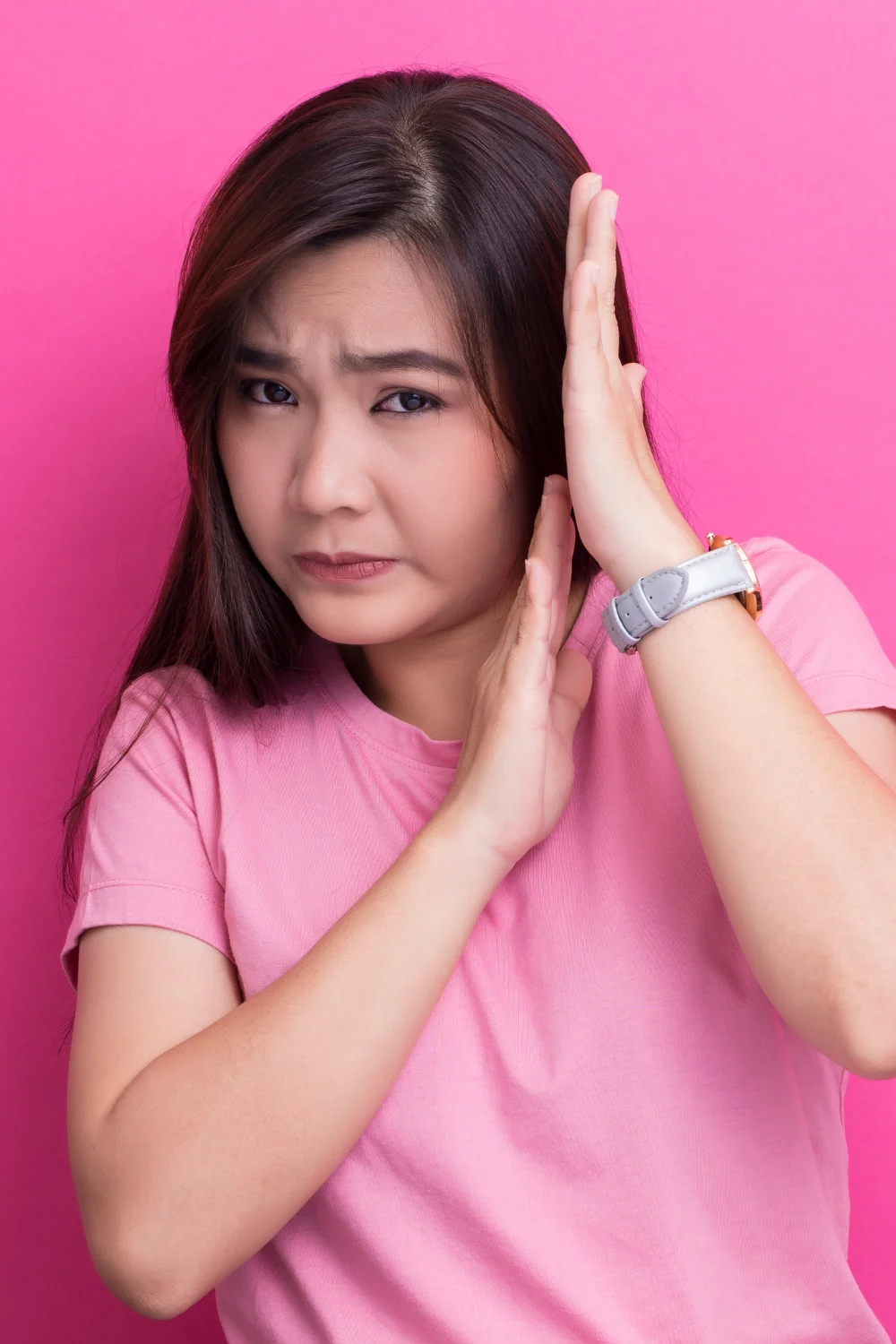 Low self-esteem can sometimes make it hard for a woman to accept change and new situations, even if they're good for her.
She might resist moving away from home or attending college because she doesn't believe she can handle the new situation and fears failure.
You may have low self-esteem if you always want the path of least resistance.
People with high self-confidence are comfortable taking risks because they know they have what it takes to succeed — no matter what happens.
11. She Constantly Compares Herself to Others
Women with low self-esteem often compare themselves to others, especially those they perceive as smarter or more successful than themselves.
This makes it difficult for them to feel good about their accomplishments or abilities — even when those accomplishments are very impressive by most standards.
12. She Puts Herself Down Frequently
Women with low self-esteem habitually make negative comments about themselves, such as "I'm so stupid" or "I'm ugly".
They also look for evidence that supports these negative views of themselves.
So, if someone criticizes them, it confirms their view of themselves as being worthless or incompetent.
13. Inability To Ask for Help or Support When needed
Women with low self-esteem often don't think they deserve help from others, so they don't ask for it when needed.
They might also have trouble asking for support from their friends and family members when they need it.
For example, if they are struggling with something at home or work, they may not tell anyone how they feel because they don't want to burden others with their problems.
14. Neediness or Clinginess in Relationships
Low self-esteem often causes women to be needy or clingy in relationships.
They may need constant reassurance that they are loved or that the man is still interested in them.
This can lead to intense anxiety and insecurity when the woman feels like she is not getting enough attention from her partner.
15. Always Apologizing for Mistakes or Flaws
This is one of the most common signs of low self-esteem because it shows that a woman feels deeply unworthy of respect from others and wants them to know how sorry she is for making mistakes or failing in some way.
When you have low self-esteem, you're always expecting others to be angry at you and disappointed by you.
You apologize before they have a chance to tell you anything because you expect them to be upset with what you did or said.
An apology can also be used as an excuse for not doing what's expected of you.
16. Not Taking Responsibility for Problems
A woman with low self-esteem may not take responsibility for her actions or problems.
She may blame others for her mistakes and problems or make excuses instead of taking responsibility for her own actions.
When things go wrong in life, it is easy to blame someone else for them; however, if you constantly blame others for your mistakes, then it is obvious that you lack confidence in yourself and see yourself as incapable of doing anything right.
17. Becoming Defensive or Aggressive When Criticized
A woman with low self-esteem will often become defensive or aggressive when someone tries to point out her flaws.
She may lash out at the person who is trying to help her improve herself because she doesn't want to face up to the truth about herself or what she needs to do to change things for the better.
Low self-esteem is more than just feeling bad about yourself.
It's a complex, often subconscious, problem that can affect every aspect of your life.
It is a condition in which you have an excessively negative or deficient view of yourself.
It can be debilitating, causing you to feel worthless, inadequate, and unlovable.
Women with low self-esteem often suffer from depression, anxiety, and eating disorders like anorexia and bulimia.
They may also be prone to addiction and other harmful behavior, such as self-harm.
It's important for women with low self-esteem to be able to recognize these symptoms within themselves and seek out professional help as soon as possible before their situation gets out of hand.