Dating is such an interesting time in your life because it's all about getting to know someone new and different.
And one of the best ways to get to know someone is by asking them what they like to do for fun.
It's a great way to see how well you two are going to match up—and if there are any hobbies or activities that you both enjoy, then you're golden.
If you need ideas on answers to "What do you like to do for fun" question, here are really good examples for you (depending on your interests):
What Do You Like To Do For Fun Dating Answers (FOR BOOK LOVERS)
"I love to read. I'll find any excuse to get a book, a cup of tea, and a blanket and just get lost in it."
2. "I love books. I'm a big fan of fiction, but I also love nonfiction, especially books about history or science. I have a pretty large library at home, and I'm always looking for new books to add to it."
3. "I read for fun and always look for new books. I'm not a big reader of fiction; I'm more of a non-fiction person. My favorite genres are self-help books, business books, and anything that can help me grow as a person."
4. "I'm a big book nerd, and if you can't tell, it's one of the things I'm most passionate about. I love getting lost in a book, and reading is my go-to whenever I'm stressed out or need to unwind."
5. "I like to read. I love to read, actually. It's one of my favorite things to do, and it's always been that way. When I was little, my family would go camping every summer. We'd pile into the car with our tents and sleeping bags and all of our gear, and we'd drive out into the woods until we found a spot that felt like home. Then we'd pitch our tents and start cooking dinner over campfires. And when dinner was over and everyone had gone to bed, I would sit by the fire for hours reading books by flashlight. Nowadays I don't get as much time for reading as I used to—I'm working full-time now—but I still try to make it a priority when I can."
6. "I'm a big reader, and I love to get lost in a good story. It keeps my mind busy and focused, and gives me something to talk about with other people."
7. "I love being able to escape into another world and another life, even if just for a little while. For me, it's not so much about the book itself, but about the experience of losing myself in someone else's story."
8. "I'm a really big bookworm, and I always have been. When I was growing up, my mom would take me to the library every week and we'd check out as many books as we could carry. Now that I'm older, I like to go to used book stores or thrift shops and find the best deals on books."
What Do You Like To Do For Fun Dating Answers (IF YOU LOVE COOKING)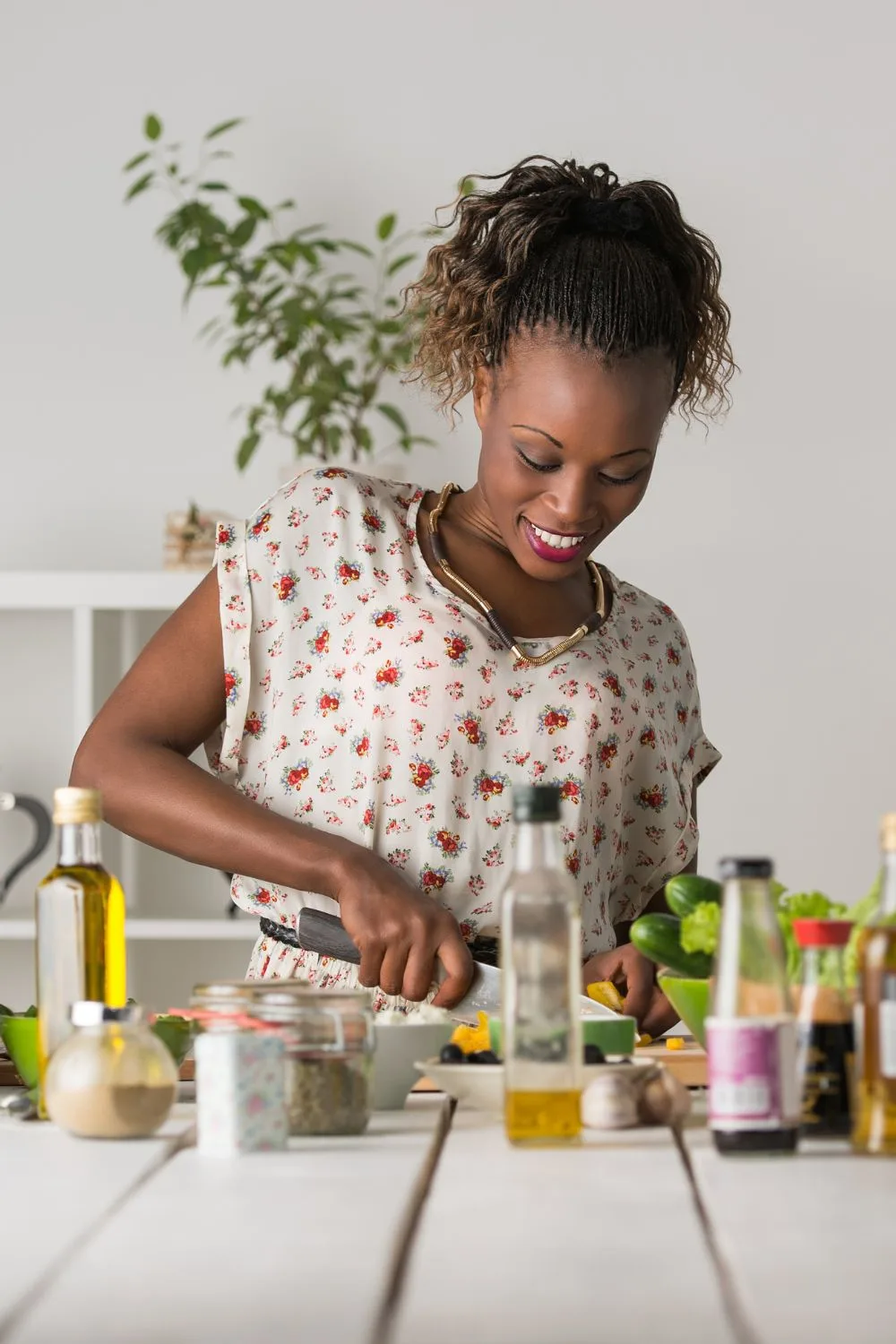 9. "I love cooking. It's a great way to express my creativity and make something that makes people happy."
10. "I love cooking, especially making traditional recipes from my home country. I think it's a great way to bring people together."
11. "I enjoy making new dishes, or trying to recreate the ones I've had at restaurants. I think it's so cool that you can take a bunch of ingredients and make something that tastes amazing."
12. "I love cooking! I love it so much that when I was younger, my mom always let me help. I would always try to help her with dinner, and she would let me make things like pancakes or cookies. It's something that we still do today, and it's one of my favorite things to do together as a family."
13. "I think it's fun to get in the kitchen and create something new and delicious. I love learning new techniques and finding new recipes too."
14. "I love cooking for my friends and family. It's a way to show them how much I care about them, and it's a fun way to spend time with people I love."
What Do You Like To Do For Fun Dating Answers (FOR WINE LOVERS)
15. "I love wine, so much. It's my favorite thing to do for fun. I love the different varieties and flavors of wine, and how they can be paired with different foods. Also, I'm a big fan of the wine bar scene. It's great to meet new people while sampling some new wines."
16. "I love to drink wine. I like to curl up on the couch and watch Netflix with a glass of Pinot Noir, or I can get out of my comfort zone and try something different, like a Chardonnay from South Africa or a Malbec from Argentina."
17. "I like to drink wine and watch TV. I don't drink much, but I do love wine, and if I'm going to drink it, I want to enjoy it."
18. "I love to go wine tasting. I'm not a huge drinker, but I really appreciate the art, science, and history of it all."
What Do You Like To Do For Fun Dating Answers (FOR FOODIES)
19. "I like to try new restaurants. I love trying new foods and drinks, and I get a thrill out of figuring out what I'll order before I even walk in the door. It's kind of like going on a scavenger hunt, only with food."
20. "I love to eat out. I love trying new restaurants and going on food tours. I like to cook, but I also like to be able to go out and enjoy a meal without having to worry about what's for dinner"
21. "I love to try new restaurants. I've got a really adventurous palate, and I'm always up for trying something new. I've also been known to try cooking with some of the ingredients I've tried at restaurants."
22. "I love trying new restaurants and learning about the history of food. It's always so interesting to see how different cultures approach food and learn about their culinary traditions."
23. "There's something about the excitement of going somewhere new, and seeing what the chef has to offer. I also love going out for drinks with friends, but I'm not a big fan of bars—they're usually loud and crowded."
24. " I'm a foodie at heart, so I love trying out new places and learning about their menu, as well as the history of the restaurant."
What Do You Like To Do For Fun Dating Answers (FOR BEACH LOVERS)
25. "Going to the beach is like the ultimate escape from reality and stress. I love the smell of the ocean and just getting lost in it."
26. "I like to go to the beach. There's something so relaxing about being near the ocean, and I love taking a walk along the shoreline."
27. " I like to lay out on the beach and soak up some sun, but I also enjoy just walking along the water with my friends. We can play games and talk about anything that comes to mind—it's a great way to spend time together."
28. "Going to the beach is one of my favorite things to do for fun. I love the feeling of sand between my toes and watching the waves crash against the shore. There's nothing like sitting in the sun, listening to the sounds of gulls and waves, and feeling a cool breeze on your face."
What Do You Like To Do For Fun Dating Answers (FOR MOVIE LOVERS)
29. "I love to watch movies. I'm a huge fan of horror and action movies, but I'll watch pretty much anything."
30. "I love to watch a movie. It's a great way to relax and get away from the world for a bit."
31. " I enjoy not having to think about anything, just relaxing and being entertained by movies."
32. "I love a good rom-com, but I'm also a huge fan of suspenseful thrillers. The movies that keep me guessing are my absolute favorites."
33. "My idea of a perfect night is watching a movie with someone I care about. It's the perfect way to connect and relax."
What Do You Like To Do For Fun Dating Answers (FOR CONCERT LOVERS)
34. "I love going to concerts. I'll see any music—pop, classical, rock—it doesn't matter. I think it's cool how the experience of being at a concert is different for everyone who goes. You can have so many different perspectives on what makes a good concert and what makes a bad concert. It's always interesting to hear other people's opinions on what they liked or didn't like about a show."
35. "I love to go to concerts and plays. I love the energy of a live show, and it's just so fun to be in a room with thousands of other people who are there for the same reason you are—to watch something awesome."
36. "I think it's so much fun to be in a crowd of people all enjoying the same thing, and I love the energy of being with a bunch of strangers who are feeling the same way you do."
37. "I love to go to concerts, plays, and other performances. I think live entertainment is some of the best there is."
38. "I love going to concerts and plays. I enjoy the emotional connection and excitement that comes with being so close to some of my favorite artists and actors."
What Do You Like To Do For Fun Dating Answers (FOR TRAVELERS)
39. "I love to go on road trips. I love to drive, and I love being in the car with a great friend. It's so fun to just get out of town and see new things."
40. "I've driven all over the country, and it's fun to just get in the car and go. You can see so much more of the world when you're driving, and it's not just about getting from point A to point B. I love stopping at small towns and exploring them, eating at restaurants that would never make it into a guidebook, and taking photos of things that will never be in a postcard."
41. " I don't know what it is, but I love just driving around, exploring new places, and seeing stuff. It's so much fun."
42. "I love going on road trips. I always have, and I'm not sure why. It's just something about getting into a car with your friends and driving around for hours on end that makes me feel so free, like there's no limits to what we can do."
What Do You Like To Do For Fun Dating Answers (HANGING OUT WITH FRIENDS)
43. "I love spending time with friends. I'm a pretty social person, so I like to go out and have fun with my friends. Sometimes I'll go out to dinner or drinks, but usually we just hang out at someone's house and play games or watch movies together."
44. "I love to spend time with my friends. I'm a big extrovert, and I love being around people who make me laugh and who are always up for an adventure."
45. "I love to spend time with people who make me feel good about myself. I enjoy going out and having fun, but it's more important to me that we're having a good time together than what we're actually doing."
46. "I enjoy playing video games with my friends, especially if we're competing against each other. It's a lot of fun and helps me stay connected with my friends when we can't all be together in person."
I hope you can use any of these examples as a template for your answer to "what do you like to do for fun?"