Your boyfriend's birthday is coming up and you want to go all out to make him feel so loved and special on his day.
You feel the need to reciprocate his love, care, and kindness towards you by spicing up his birthday and making it memorable for him.
Making it an unforgettable and out-of-this-world experience is something you want to do for him because you feel that he deserves it, and he does.
To you, his birthday has to make a lot of sense because he'll always remember all the things you did for him on that day and more importantly, how they made him feel.
The occasion of his birthday is also the ideal time for you to go all out, express how you feel about him, do and say all the right things that you want to, for him.
But there is a problem.
You are not so sure about the right things to do or even how to go about them, and that's why you're here reading this to help you make nice decisions on what to do to make your boyfriend feel special on his birthday.
Before we proceed to look through the ideas that I've compiled, I think that there are some really important things you should put into consideration while choosing birthday ideas for your boyfriend.
Think about the type of guy he is.
Does he love being surrounded by family and friends?
What are his likes and dislikes, hobbies, and interests?
Is he one who enjoys solitude and relaxation or does he love being involved in steep adventures?
When you have answered these questions successfully, your answers will guide you to easily choose the things that will make him happy on his birthday.
'How to make my boyfriend feel special on his birthday' ideas
I have compiled a comprehensive list of a whole lot of exciting and impressive things that you can do for your boyfriend on his birthday to make him feel special and loved.
Enjoy the read and make a pick.
1. Give him a handwritten love letter
You can choose to write either a love letter or construct the words befitting for a birthday celebration on the card.
Here, you get to let him know all the reasons why you love, cherish and adore him and also wish him a happy birthday.
Trust me, he'll feel really special and happy when you gift him this on his birthday.
You can choose to spice things up on his special day by writing and hiding romantic notes at strategic places for him to find and read throughout the day.
Placing romantic notes in the pockets of his trousers, in his wallet, in the pigeon hole of his car, or even saving some on the wallpaper of his computer will warm his heart and brighten his day.
2. Breakfast in bed
While he's still asleep on the morning of his birthday, wake up very early and prepare him a superb breakfast containing all his favorite meals.
When you're done, wake him up and surprise him with the array of meals.
He'll be so glad you went to that length for him and you'll be glad you were able to pull it off for him.
3. Surprise birthday party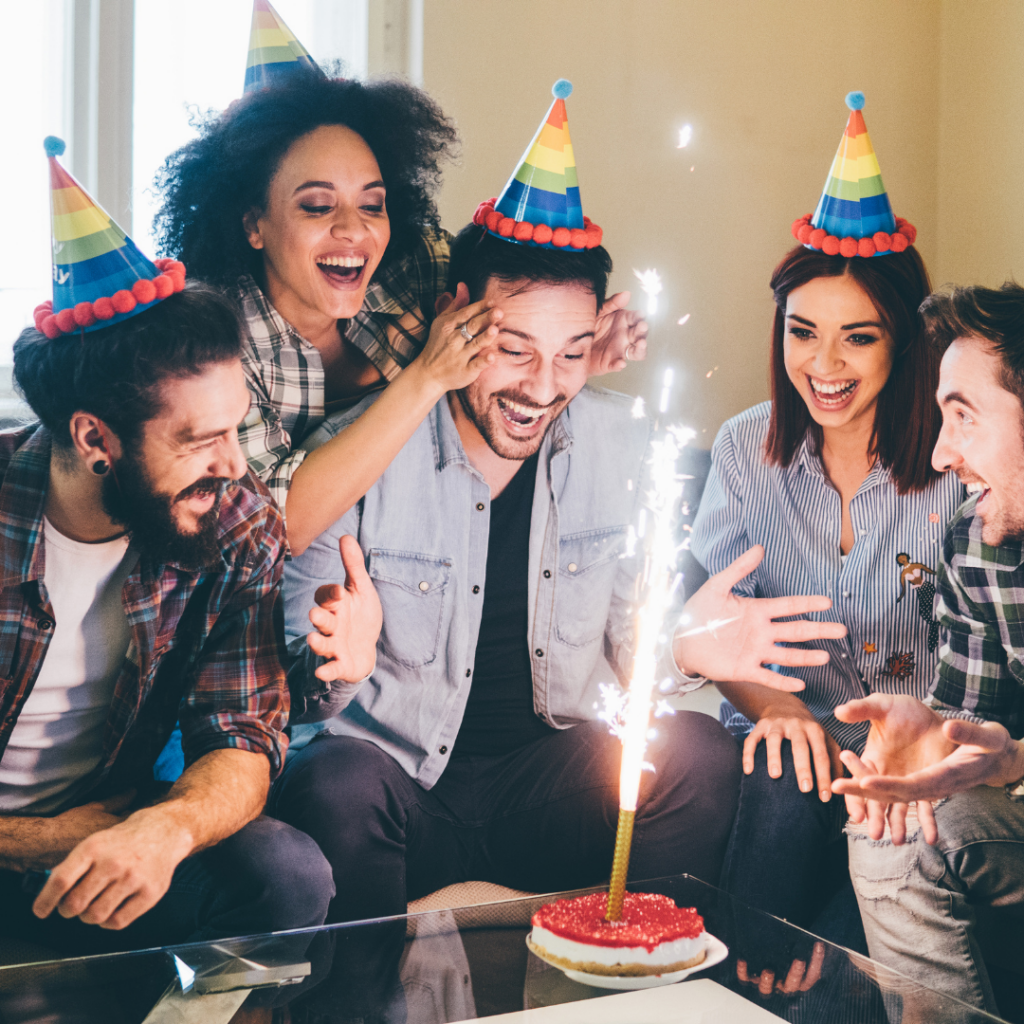 If your boyfriend is the type that likes to spend quality time with his family and friends, he might want to do so on the evening of his birthday.
You can be doing him a lot of good by organizing a get-together of family and friends.
Can it even get better when it's a surprise party?
4. Plan an adventure for the day
You can plan out some adventurous events for his special day if he is the type that loves taking on adventures and whirlwind experiences.
Take time to think of some adventures he'll love and then choose one or more for him to embark on.
Even if you have to wait till it's the weekend, he'll always reminisce on his birthday with a smile on his face.
Do you know the best part? Knowing that you are the reason behind that smile!
Here are some worthwhile adventurous ideas you can choose from:
Make plans to snorkel and spend the day out in the deep blue sea.

Rent a boat or yacht and spend a romantic time together with good food, nice wine, and fine dining.

On a hot summer day, both of you can dive off a cliff into the cool and refreshing water. Your boyfriend may need this type of adrenaline rush in his system badly.

Try out the hot air balloon ride and let him enjoy sipping on his favorite wine while he feeds his eyes with the beautiful scenery of green fields and meadows.

Have you ever tried bungee jumping? I bet you, it's an experience that neither of you will forget in a long time, especially if you make the jump while being tied together.
5. Get him tickets to attend an event
Find out events such as sports, concerts that he enjoys and find out when they are taking place.
If the dates are on his birthday or close to his birthday, you can pick the tickets for him to attend the events.
6. Organize a private birthday party
You can plan out a birthday party for your boyfriend with just the two of you in attendance.
Ensure that all it takes to hold a proper birthday party are in place and running.
Things such as a lot of live music, plenty of finger foods, good wine, a birthday cake, and a dance floor should be made available.
You can also add a delicious meal to the list.
With good food, you can never go wrong.
7. Plan a getaway trip
It doesn't matter if the purpose is for adventure or romance, nothing beats the feeling of celebrating your boyfriend's birthday in a beautiful and awesome location.
If he's the outgoing type, there are a lot of getaways to choose from, ranging from camping to romantic lodges to inns.
You can spend days, a week, or at best, make it a weekend getaway.
Make sure that each day is lined with fun things to do.
I assure you that he'll never forget such a beautiful period of his life.
8. See his favorite movies in bed
There's nothing too big or too small to do for your boyfriend on his birthday, yeah?
Is your choice to stay in and see some of his favorite movies while you cuddle up with him.
Prop the bed with extra blankets and pillows to make it super comfortable and cozy.
Throw in some wine, popcorn, candies, and cookies to the mix and you're set for a fun day.
9. Give him some good pampering
Pamper him with some nice body massage.
Step it up a notch by sharing a bubble bath with him.
Place some scented candle at the edges of the bathtub and get a bottle of good wine to spike the romantic mood.
Then, sit back and enjoy the day.