"What do I do if my husband would rather watch tv than spend time with me?"
It's no secret that many couples struggle to find quality time together.
Whether it's work, kids, or other commitments, finding time for each other can be a real challenge.
But what do you do when your partner would rather watch TV than spend time with you?
My Husband Would Rather Watch TV Than Spend Time With Me
Here's what to do:
1. Communicate your feelings
When your husband chooses TV over time with you, it can feel like a real slap in the face.
But rather than letting those feelings fester, communicate them to your partner.
Communication is key to any marriage.
Explain what you are feeling in a calm, non-threatening way.
It's also important to be an active listener and hear what your partner says.
Perhaps there is a TV series he currently enjoys and wants to watch until the end.
Maybe he's just stressed and needs some downtime.
No matter the reason, sharing your feelings with your husband and listening to him is vital.
2. Be understanding
Just as it's important to be communicative, it's also important to be understanding.
Your partner may not realize that watching TV takes time away from your relationship.
Try to see things from his perspective and understand that he may not have meant to hurt your feelings.
3. Watch TV together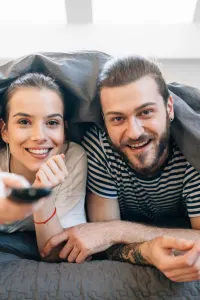 One way to get your husband to spend more time with you is by watching TV together.
Pick a show that you both enjoy and make a night of it.
Snacks, drinks, and some cozy time on the couch will make for a fun night in.
This is one of the ways my husband and I spend time together and bond.
We enjoy watching movies and TV shows together.
We watched Netflix's 'Love is Blind' seasons together.
Currently, we are watching OWN's ready-to-love show on YouTube together.
If you can beat your husband in this matter, you have to join him.
Being married doesn't mean spouses cannot enjoy individual interests.
If your husband enjoys watching TV, especially if it doesn't stop him from fulfilling his responsibilities in the home, then you have to enjoy it with him sometimes.
4. Set aside regular date nights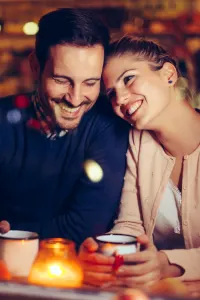 Just like you would with a friend, set aside regular date nights with your husband.
This is time that is specifically for the two of you to spend together.
No TV, no work, just quality time together.
Date nights don't have to be expensive or extravagant.
They can be dinner at home or going for a walk.
The key is to make sure that it's something that both of you look forward to.
5. Find other activities to do together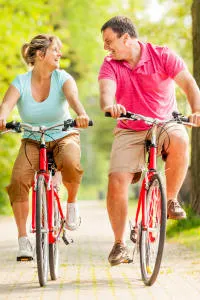 If your husband would rather watch TV than spend time with you, it doesn't mean that your relationship is doomed.
There are other things you can do together to strengthen your bond e.g.
Try going on walks, hikes, or bike rides
Play a game of cards or Scrabble
Listen to music together
Visit a nearby museum or attraction
Eat together
Bathe together
Do household chores together
Go grocery shopping
These are just a few ideas, but the possibilities are endless.
The important thing is to find activities that you both enjoy and make time for them.
As long as you are together, enjoying each other's company, even if he will watch TV later, your relationship will be just fine.
6. Make time for yourself
It's important to remember that you need time for yourself, even if your husband would rather watch TV than spend time with you.
This is time to do the things you enjoy without him.
Maybe that means reading a book, going for a walk, taking a yoga class, praying, or finding something else to watch when he is watching TV if you are not interested in what he's watching.
I have a Huawei PC and a cool Samsung tablet S8+ that fulfill my viewing pleasure.
I watch whatever I desire on them if I'm not interested in what is showing on the TV.
The key is to find something that helps you relax and rejuvenate.
When you come back to your relationship refreshed and recharged, it can only be a good thing.
I love my space anyway, so it's an opportunity to enjoy being in my world (that is, after hiding from the kids as well. Hahaha).
7. Build other relationships outside of him
It's not healthy to rely on your husband for all your social needs.
Build relationships with other people, whether friends, family, or even a hobby group.
This will help you have other things to talk about with your husband and make you a more well-rounded person.
Plus, it's always nice to have people to rely on when your husband isn't available.
8. Remind yourself why you married him in the first place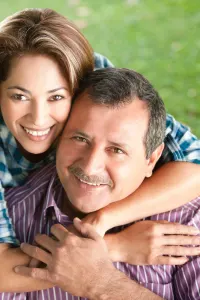 This is probably the most important thing to do.
Remember why you fell in love with your husband and what drew you to him.
Focus on the positive things about him and let those outweigh the times he would rather watch TV than spend time with you.
Write down or say out loud why you love him every day e.g
I love my husband because he is smart, funny, and caring
He makes me feel safe
He is responsible
He is a good father
I can trust him
He respects me
He is my soulmate
He understands me
He is handsome etc.,
You know your husband best.
Remind yourself of his good qualities.
9. Set some ground rules
If your partner is unwilling to give up watching TV to spend time with you, try setting some ground rules.
For example, maybe you decide that he can only watch TV for a certain number of hours each day, and the rest of the time, he needs to be with you.
Or maybe you decide that he can't watch TV at all on date night.
The key is to find something that works for both of you.
If he cares about your marriage, he will be willing to make things work.
10. Talk to a counselor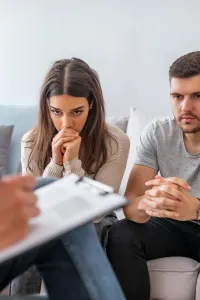 If you've tried all of the above and your husband would still rather watch TV than spend time with you, it may be time to talk to a counselor.
A counselor can help you work through your issues and find ways to strengthen your relationship.
They can also provide support and guidance during tough times.
Because couples need to spend quality time together even if they are on different schedules or have different interests.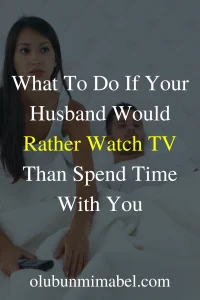 READ MORE
Husband Takes Everything as Criticism: What To Do When You're Tired of Being Misinterpreted
How To Tell Someone You Like Them Without Saying It Using These 17 Cues
17 Subtle Signs She Wants You Back But is Scared
23 Subtle Signs He Bought an Engagement Ring: Sweet Signs He's About to Propose