It's common knowledge that physical intimacy tend to become stale after a few years of marriage.
This is due to many reasons which you can read about here.
And one of the most crucial ways to spice things up in the bedroom is to get it on in different places.
So, let's talk about crazy places to get it on with your spouse (or maybe not so crazy).
18 Crazy Places To Have Sex With Your Spouse
1. A Hotel Room
Sometimes, a change of scenery is all it takes to heat things up between you and your partner.
Booking a hotel room for the night, weekend, or even a few hours can provide much-needed privacy and intimacy.
Plus, what better way to add some spice to your relationship than by playing out all those fantasies you have in a home away from home?
2. Your Bedroom
Of course, there's nothing wrong with having an intimate moment in your own bedroom.
In fact, it's pleasant to show off the comfiness of your space and make use of any existing amenities like soft music or candlelight.
Just make sure to tidy up the sheets and eliminate any distractions like phones or tablets.
3. The Beach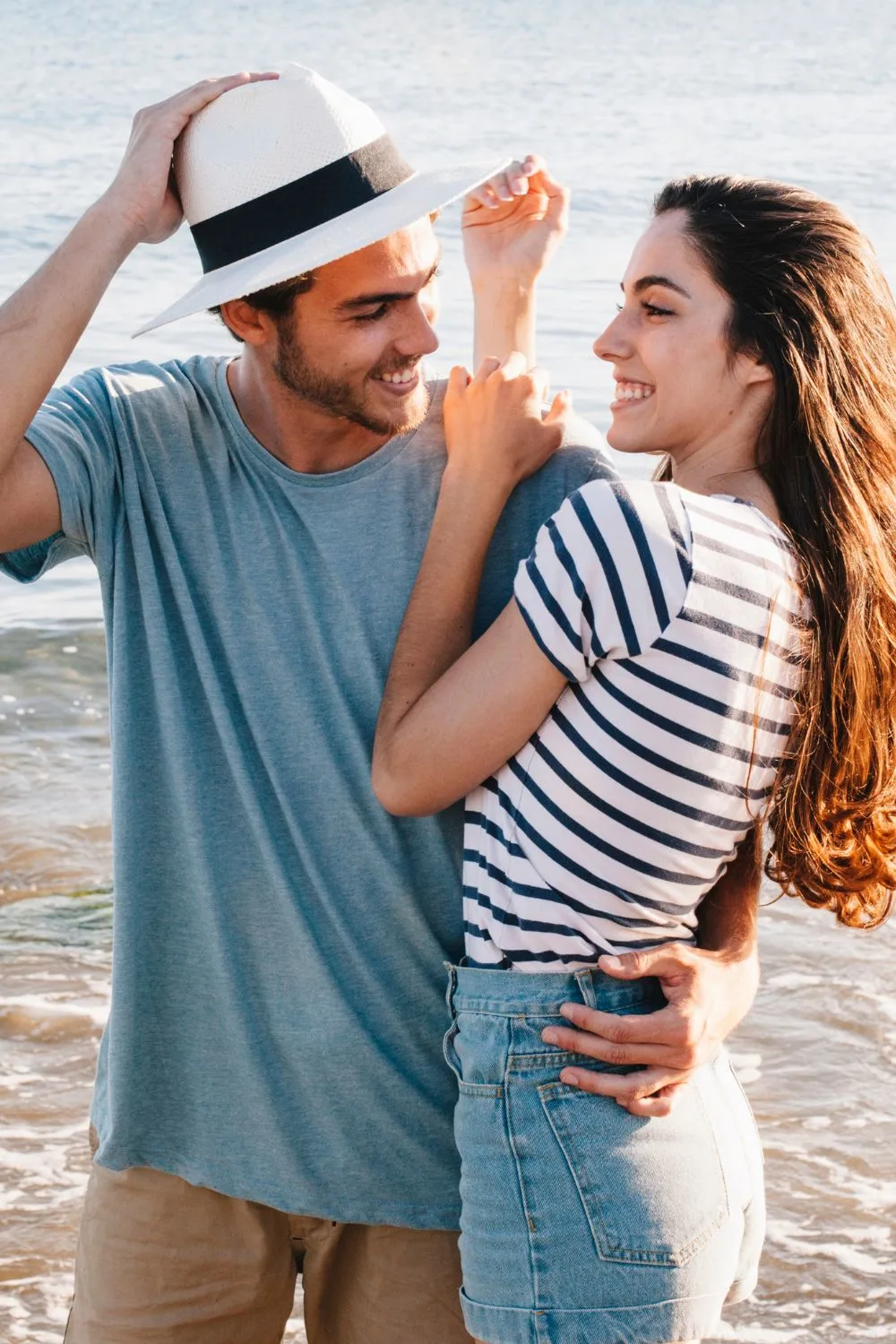 If you're lucky enough to live near a beach, why not use it to your advantage?
Grab a blanket and snacks, head out at night, and let the moonlight do the rest.
Make sure you pick a secluded area and don't forget to clean up after yourselves.
4. The Park
Like the beach, you can find a secluded spot in the park and have a romantic evening under the stars.
Pack essentials like blankets and pillows, and enjoy a picnic as you watch the sunset together.
Just make sure to be mindful of the park closing times so you don't get stuck in the dark!
5. A Ship Cruise
This is one location I'm so looking forward to trying out.
Taking a cruise together is one of the perfect ways to explore different locations and have fun.
You can find some great deals on ship cruises that will take you on a romantic journey in no time.
Pick a date and destination that fits your budget.
6. The Mountains
If you and your partner are nature lovers, then the mountains are the perfect choice to enjoy steamy sessions.
You can go on a hike or take some time to wander around and explore.
It's also a great opportunity to get away from the hustle and bustle of life for a while.
7. In the car
For those of us who like a little bit of risk-taking, having sex in the car can be an exciting rush.
It's best to keep it short and sweet since you'll likely get caught if you stay too long.
being in such an intimate space can make the experience even more intimate and intense.
8. The Bathroom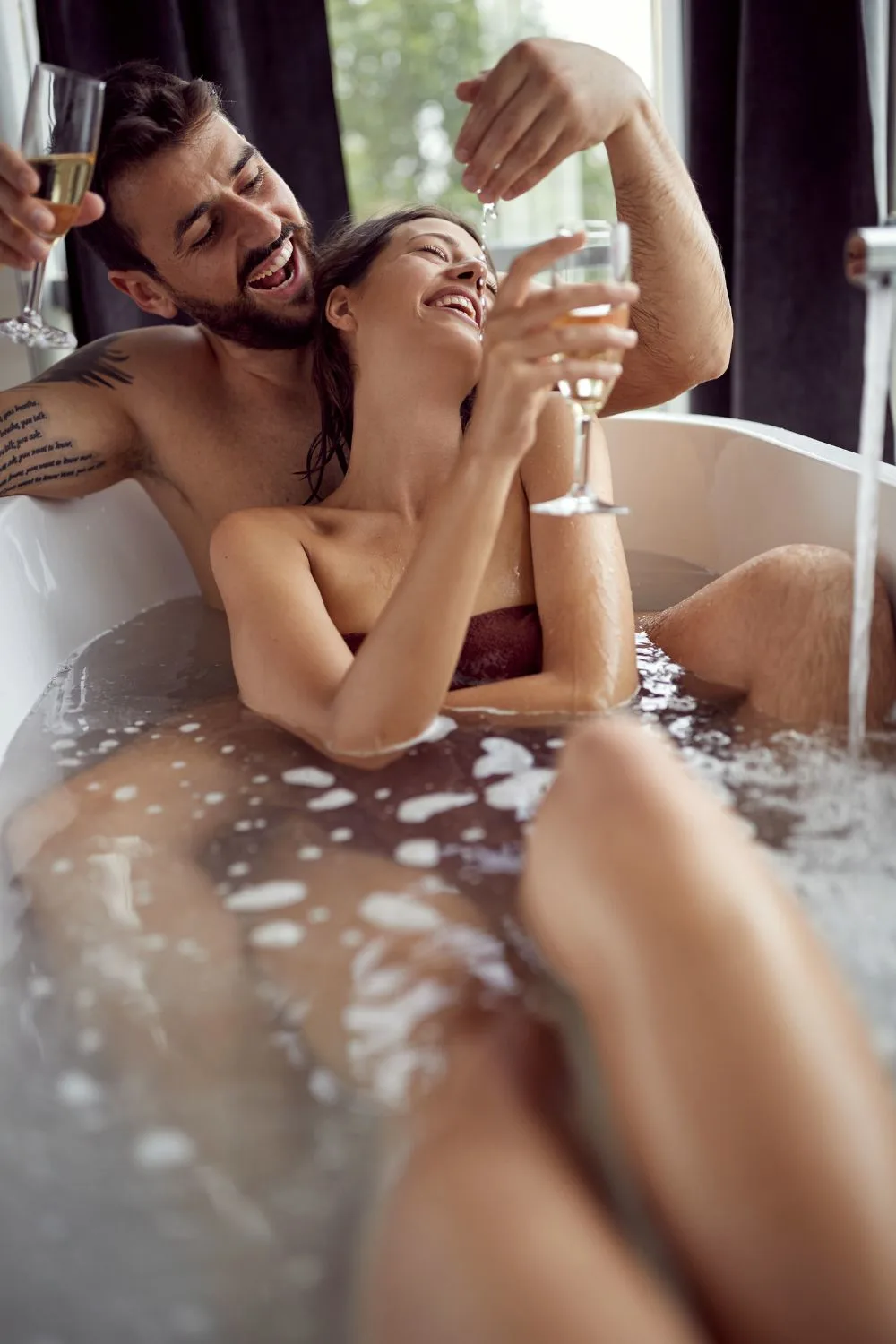 This one may not be the most glamorous choice, but it can still be a great way to spice up your sex life.
Getting it on in the shower, bathtub, or just using the sink will surely add excitement to your routine.
I've been there, believe me. lol
You can use some lubricant to make things even easier.
Remember to clean up afterward, so your bathroom is still nice and fresh when you're done.
9. On a Balcony
Oh lala!
A private balcony offers a great opportunity for some sexy time in the fresh air, and being in such an open space makes it a risky but exciting experience.
You can even bring a bottle of wine for added romance.
Be sure that other people won't see you, and also check your local area laws before engaging in such activities.
If all is fine, keep it quiet, take advantage of the views, and have a night to remember.
10. In a Hammock
Hammocks can be great for relaxing during the day, but they can also be used for passionate fun at night.
Choose a safe and secure spot before you start, and ensure the hammock won't move or swing around too much when you get going.
You can also add fun accessories like props, pillows, and music to create a more romantic atmosphere.
Be careful not to fall out of the hammock.
Once you're all settled in, enjoy the sensations and cozy embrace of the hammock as you give in to passion.
11. On a Boat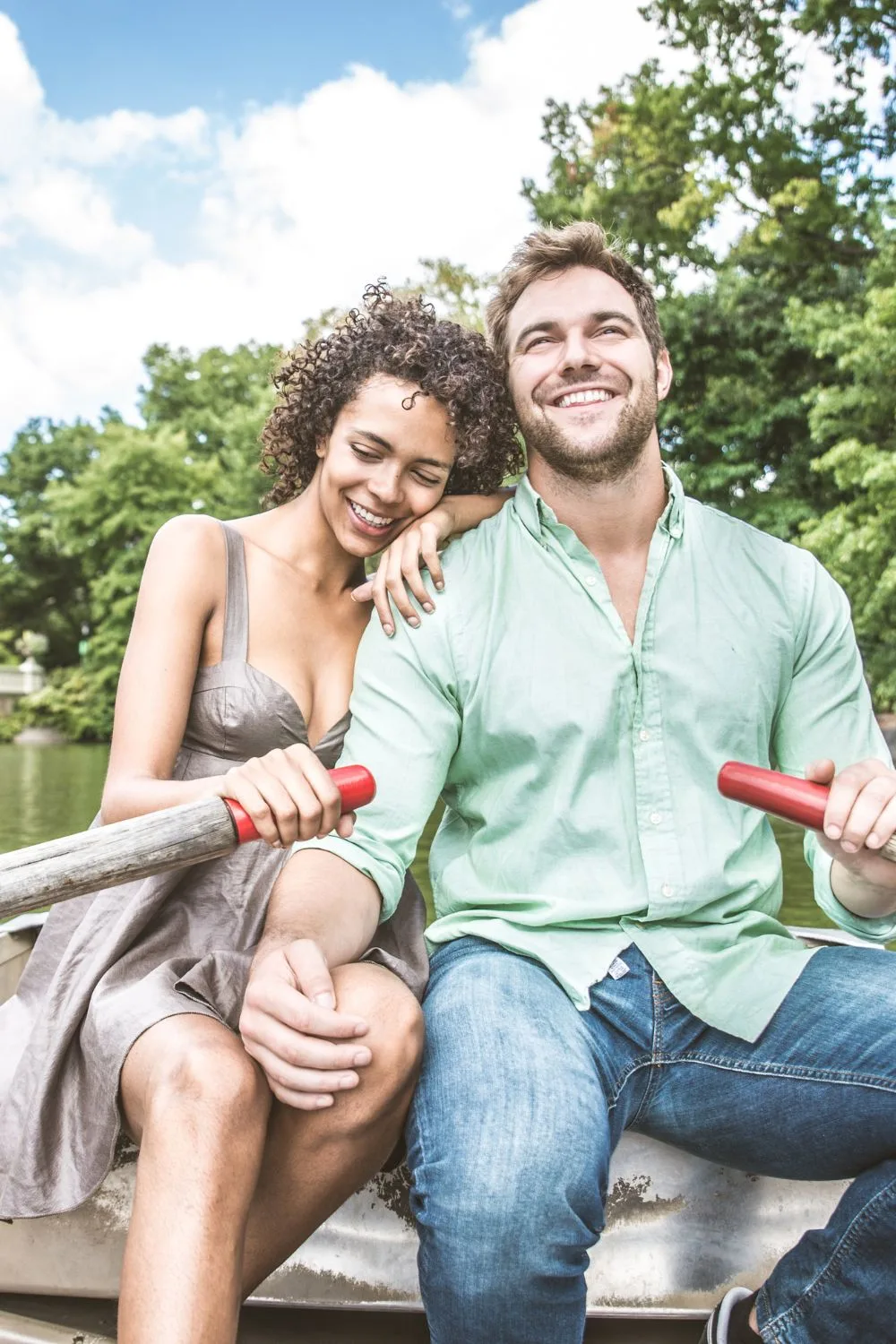 Nothing screams romance more than being on a boat, with just you and your partner against the vast expanse of sea or river around you.
Take a ride out at night, and enjoy the calming sounds of nature while you admire the stars above.
Pack some snacks or drinks to savor during your journey, and make sure that you bring some extra layers in case it gets chilly.
When you get to your destination, snuggle up together under a blanket as you gaze at the stars and enjoy a night of romance.
Since you are looking for crazy places to get it on, here's a crazy option!
12. Kitchen Counter
It may sound weird, but getting it on in the kitchen is exciting and liberating.
Ensure you have ample space and don't knock anything over.
Then enjoy getting it on in the middle of your kitchen counter.
13. A Swimming Pool
Take advantage of the summer and take a dip in your pool.
The water will make you feel weightless and free.
The freedom and privacy of having a pool make this an exciting option.
14. A Rooftop
If you have access to a rooftop, take advantage of it.
The view of the city and night sky will be breathtaking while you enjoy each other's company.
Ensure your rooftop is safe and sturdy before engaging in any activities there.
You can also cozy under a blanket to keep warm and enjoy the stars.
15. In The Office
If you both have access to an office after hours, this could be a naughty way to spice up your sex life.
The desks, shelves, and filing cabinets offer plenty of options for creative positions.
Keep it clean and tidy so no one will suspect your activities the next day.
Also, be aware of any security cameras in the office.
16. Under A Tree
If you have a tree with strong branches in your backyard, this could be the perfect location for outdoor fun.
Wrap yourselves up in a blanket and enjoy each other underneath the stars.
The trunk of the tree can also provide support and leverage for different positions.
17. On a Moving Train
The private compartments on a moving train provide the perfect setting for a romantic and wild session.
The swaying motion of the train will add to your experience while adding some danger with each stop that could catch you in the act.
Although I'll encourage you to lock your compartment to avoid being caught.
18. On The Stairs
The stairs often go neglected when it comes to sex, but they are a great area to explore; they provide support and leverage while adding an element of adventure.
Do take caution not to slip or fall off the stairs, as it could lead to injury.
Whether you prefer something adventurous outdoors, something risky in public, or something tame at home, I hope you find the ideas above useful in spicing up your love life.
No matter what path you choose, just make sure you follow safety guidelines and always practice respect towards yourself and others.
Have fun exploring these crazy places to get it on with your partner!