When you find yourself in the difficult position of having cheated on your partner and keeping it from them, it can be hard to know how to forgive yourself for what you have done.
After all, there is often a sense of shame and guilt that accompanies such actions, and it can feel like there is no easy way out of the situation.
I mean, it's hard enough that you cheated on your partner, but to keep it away from them and be at peace with yourself?
That's tough mehn!
You know why?
Confessing your mistakes gives you freedom from guilt.
But if you know that confessing to your partner that you cheated will make things worse, then you need to learn how to forgive yourself for cheating and not telling.
We'll explore some helpful tips on how to make peace with yourself for cheating and not telling.
But first, let's talk about why forgiving yourself is so difficult in the first place.
Why do we make it so hard to forgive ourselves?
The answer is simple: because we care so much about ourselves and others.
When we care about someone, we are more likely to feel guilty when we hurt them.
We work hard to make sure we don't hurt the people around us because we don't want to cause them pain.
This means that when we do something that hurts someone else, or ourselves for that matter, it can lead to feelings of guilt and shame—and those can be very painful emotions!
How To Forgive Yourself For Cheating And Not Telling
Acknowledge how you feel
When we do something wrong, it can be easy to push aside our feelings.
We might believe that if we just ignore those uncomfortable emotions long enough, they'll eventually go away.
But the truth is: they don't.
Denying them will only lead to more guilt and dissatisfaction.
The only way to resolve those feelings is to acknowledge them so that you can move forward and grow from the experience.
So, permit yourself to explore how you are feeling: sadness, regret, or shame; work through these emotions one at a time so that they do not build up and become overwhelming.
Release your guilt, shame, and regret and liberate yourself.
2. Take responsibility for your actions
To overcome your guilt, accept responsibility for your actions.
When you cheat on someone, you're not being honest with yourself or your partner.
You're also taking a risk: you don't know how your partner will react, and you may end up hurting them terribly if they find out what you've done.
When you take ownership of what happened, it's easier to forgive yourself because there's no doubt about who is at fault—and it's not your partner.
3. Understand why you did it
Once you have admitted that what you did was wrong and taken responsibility, it is important to understand why you did it.
It's not always about being in love with someone else.
Sometimes, cheating is about the need for attention or validation.
Sometimes, it's about being angry at your partner and wanting to pay him/her back.
Sometimes, it's about the need for escape.
Sometimes, it's just about the thrill of doing something forbidden.
Whatever the reason, understand that there is a reason—and sometimes more than one—for what you did.
If you don't already know why you did it, think about what was going on for you at that time in your life when you cheated.
What was happening?
Were things stressful at work?
Did you feel like your partner wasn't giving you what you needed?
Did you feel lonely or neglected?
Were you angry at your partner? Did something happen that made you feel helpless or unable to control anything in your life?
Take some time to think about what happened and why it happened.
The more insight you have into why it happened, the easier it will be to forgive yourself.
4. Stop obsessing over the specifics of the affair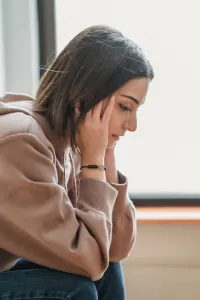 Stop torturing yourself with the details.
If you've cheated, you're probably beating yourself up over the who, what, when, where, and how of your indiscretions.
No matter what mistakes you've made and how badly you feel about them, obsessing over them isn't going to help you.
It's not going to make things any better.
In fact, it's only going to make things worse.
You will never be able to undo the past and change what you did.
The more time that you spend dwelling on it and beating yourself up over it, the more time that you're going to spend in a state of misery.
You'll continue to be miserable for as long as you allow yourself to be stuck in this mode of thinking.
5. You can't change what has happened, but you can learn from it
We all make mistakes, and we all suffer the consequences of those mistakes.
What matters is whether we choose to use our experience to be better people in the future, or whether we let our mistakes define us and make us bitter.
The deed has been done; there's nothing you can do to change the past.
But you can use the experience as an opportunity to grow and develop as a person and a romantic partner.
It's also a great opportunity to evaluate where things may have gone wrong in your relationship, whether it's something you did or something that was out of your control.
If it was something that was out of your control, like lack of communication due to busy schedules, then try talking more often with your partner about how you can meet each other's communication needs.
If you don't learn from your mistakes, you are likely to repeat them.
6. You are not a bad person
You're not a terrible person for cheating.
You made a mistake—a big one, but still a mistake nonetheless.
And you wouldn't be the first person that this has happened to, and you certainly won't be the last.
Mistakes are made all the time, whether they're little slip-ups or big blow-ups—and nobody is perfect.
Good people sometimes make bad decisions.
Understand that you're a good person who made a bad decision and messed up, and not just a bad person who is set on ruining other people's lives.
Accepting that there's no way we can be good at everything all the time can help us take responsibility for our screw-ups while also acknowledging our humanity and imperfections.
7. Reconnect with your moral compass
Every time you lie to yourself, you damage the relationship between your conscience and your consciousness.
You have to fix that damage if you want to feel better and make sounder decisions in the future.
Self-forgiveness is not about being nice to yourself, it's about reconnecting with your moral compass.
The first step is figuring out what values are important to you, and then ranking them in order of importance.
Second, figure out which ones you've violated, then identify why you did it.
Third, make a plan for how you're going to change your behavior in the future so that you don't violate those values again.
For example, if honesty is a top priority for you but you've been lying about your whereabouts, start making an effort to be more transparent.
Finally, forgive yourself for whatever mistakes you've made in the past—but don't forget them.
Take note of them every day so that they can serve as a guidepost and remind you not to do something that would put your values at risk again.
8. Make a plan for the future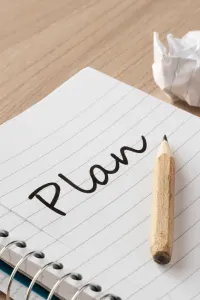 This article will not be complete if I don't talk about this.
It's not enough to forgive yourself, you must make plans to prevent a reoccurrence of your mistakes.
Otherwise, you are not being honest with yourself.
Making a plan for the future will help you to see how you can prevent this from happening again, and allow you to prove to yourself (and your partner, if they later find out) that you're committed to being better.
9. Seek counseling if necessary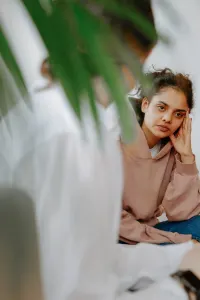 If your guilt is so intense that it's affecting your ability to function in your day-to-day life, or if you feel the need to confess but can't bring yourself to do so, seek counseling.
A professional therapist can help you work through your emotions and learn how to forgive yourself and move forward with your life.
10. Prepare yourself for consequences
Being prepared to deal with the consequences is a big part of forgiving yourself.
If your partner finds out on their own, you'll feel less remorse if you're already prepared.
If they don't find out, you'll feel less guilt if you've prepared yourself for the repercussions.
So make a plan.
List all of the possible consequences that could result from your mistake and if your partner ever finds out.
Consider how you would respond to each one, and try to come up with a strategy for minimizing any damage.
Maybe your partner will leave you, but maybe they won't.
Maybe they'll insist that you go see a counselor so you can work through your issues together, or maybe they'll just want some time apart.
Make a list of all of these possibilities so that when the time comes, you're ready to handle whatever comes next without feeling like things are spiraling out of control.
I understand that sometimes, it's easier to forgive someone else than it is to forgive yourself especially when it comes to infidelity.
But since you're the only person you have to live with 24/7, it's important that you learn how to forgive yourself for cheating and not telling.
And I hope you found these tips helpful.
READ MORE
20 Subtle Signs He is Cheating on You
How To Use The Power of Silence After Breakup to Your Advantage
11 Things You Should Never Do After Being Cheated On