Affairs are a hot topic in today's society, often portrayed in movies and TV shows as passionate and exciting.
While there are many reasons people, including married people, have affairs, the reality is that they can often end just as quickly as they began.
Why do affairs, as passionate and exciting as they can be, end abruptly?
Come with me.
Why Do Affairs End Abruptly? 12 Reasons For Sudden Breakups
1. The Honeymoon Phase is Over
Virtually every relationship and marriage starts with the honeymoon phase, where everything feels new, magical, and exciting, and the chemistry is off the charts.
Secret texts, stolen glances, and maybe even those hush-hush meet-ups add a thrill that's hard to resist.
But sometimes, even the best things don't last forever.
That first exhilarating rush is like running on adrenaline.
Sooner or later, that adrenaline is gonna run out.
When it does, what's left might not seem as enticing as it once did.
The secretive nature of an affair often amplifies the excitement, making the honeymoon phase even more intense.
But once the reality sinks in that you're in a relationship with its own set of challenges, just like any other, and most importantly, that you are breaking your vows, the rose-colored glasses come off.
It's at this moment that many people take a step back and think, "Wait, what am I doing? Is it even worth it?"
That wake-up call can be so jarring that the only logical next step feels like a quick exit.
No more planning, no more late-night conversations, just a sudden end to what was once intoxicating.
That's why affairs rarely last forever, especially if you are cheating out of boredom.
2. Fear of Getting Caught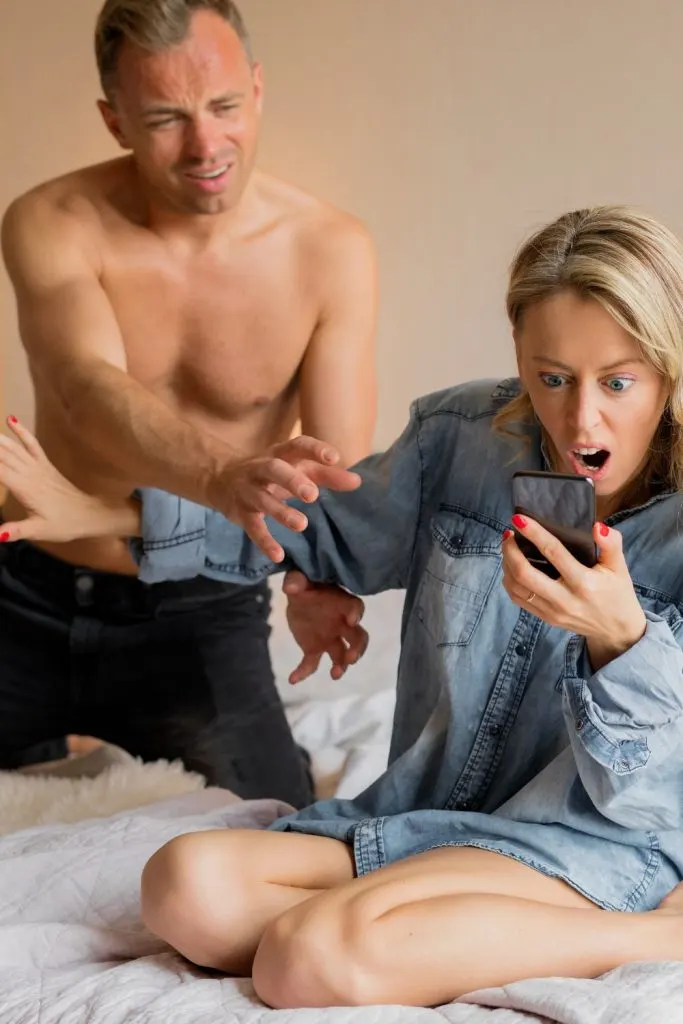 Aside from potentially losing a spouse or facing the consequences of breaking vows, there is also the fear of getting caught.
You don't need a priest to tell you that affairs are all shades of wrong.
The secrecy, the lies, the betrayal… all of it can be too much to handle.
And the more you continue with an affair, the higher the chances are that someone will find out.
Maybe your spouse discovers suspicious texts or catches a glimpse of your lover's car parked outside a hotel room.
Or a friend sees you out and about with someone other than your partner.
The fear of getting caught is real, and this fear is enough to end an affair abruptly.
The thought of facing the consequences and the potential fallout makes it not worth the risk to continue.
3. Infidelity is Exhausting
Infidelity is hard work, no matter how you spin it.
Keeping a relationship is work enough, but trying to maintain two, one legal and the other illicit, is a whole different challenge.
Keeping track of lies, sneaking around, making excuses for why you can't be reached, and dealing with feelings of guilt and shame are all exhausting.
It's also physically exhausting because every moment spent with a lover is a moment not spent at home or with your family.
And if you're feeling run down and overworked, it's easy to lose sight of why you wanted an affair in the first place.
4. The Affair Fantasy Meets Reality
Often, people cheat because they hope their affair partner will give them what they are not getting in their current relationship/marriage.
But the reality is that an affair is not a real relationship.
It's built on lies, secrets, and stolen moments.
In many cases, people tend to idealize their affair partner, projecting onto them all of their unfulfilled needs and desires.
But once the honeymoon phase is over and reality sets in, that fantasy quickly falls apart.
The affair partner may not be as perfect as they seemed, or they may have their own set of baggage and issues.
It's at this point that people realize the grass isn't always greener on the other side, and a sudden end to the affair becomes inevitable.
This is why affairs are rarely the solution to relationship or marriage problems and, instead, often add more complications and pain.
5. The Guilt is Real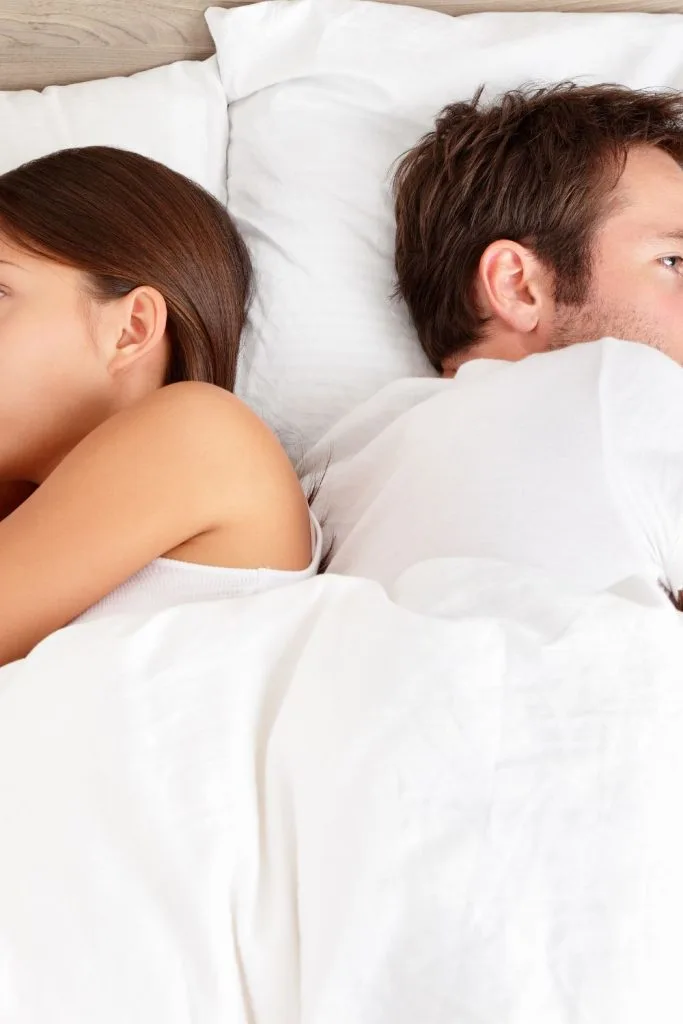 Look, no judgment here, but guilt is often an unwanted third wheel in an affair.
And it can get HEAVY.
So heavy that it makes it tough to keep going.
Before you know it, someone calls it quits out of nowhere.
They simply can't carry the weight anymore.
Even if you are cheating out of boredom or because your needs aren't met in your current relationship, and you have no intention of leaving your partner, there is still a huge amount of guilt and shame attached to an affair.
You know deep down that what you're doing is wrong, and it weighs heavily on your conscience.
6. Financial Constraints
Just as affairs aren't for the faint-hearted, affairs are not for the poor!
In all seriousness, though, having an affair is financially draining.
There are dinners, gifts, weekend getaways, and sometimes even rent to pay for.
And these expenses add up fast.
It's not uncommon for someone to walk away from an affair because they simply can't afford it anymore.
Even if your affair partner isn't asking for too much, you'll still want to prove that you're not a scrub and can hold your own.
7. The Other Person Wants More
Usually, when two people start an affair, they have a mutual understanding that it's just for fun, nothing serious, no strings attached.
After all, one is married or in a committed relationship, and the other is the person they are cheating with.
Expectations are clear that this isn't a long-term thing.
But sometimes, feelings happen.
Maybe one person starts to develop deeper feelings for the other or wants more from the relationship than just a casual affair and wants to take things to the next level.
This can be a shock to the other person, who may not have expected or wanted anything more than a physical connection.
Suddenly, things get complicated and messy, and it becomes easier for one person to end the affair abruptly rather than deal with the emotional turmoil.
8. Life Happens
Life has a funny way of interrupting even the most well-kept secrets.
You can plan and sneak around all you want, but sometimes, life happens, and it creates a situation that forces the affair to end.
Maybe your spouse starts suspecting something is off and demands more time with you; there's a family emergency that requires your full attention, a job change that takes up more of your time and energy, or even a pandemic!
These unexpected events can happen and force you to put things into perceptive.
Is it worth risking everything for this affair?
In the end, life has a way of reminding us that actions have consequences and can lead to an abrupt end to affairs.
9. The Backup Plan Fails
Sometimes, affairs start because one person is looking for a backup plan.
You know, in case their current relationship doesn't pan out.
But what happens when their backup plan fails?
But what if their main relationship actually starts improving?
Suddenly, the backup plan is not needed anymore, and the affair becomes a liability.
Before you know it, one person ghosts the other without explanation.
It's not pleasant, but it happens.
10. Social Circles Intersect
It's a small world, and the internet has even made it a smaller one.
You never know who knows who, and it's not uncommon for social circles to intersect.
Maybe your affair partner happens to know someone close to your spouse, or a mutual friend sees you two out together.
It becomes a risky game to play, and some people would rather end the affair abruptly than risk being exposed and facing the potential consequences.
11. The Affair Served Its Purpose
Things don't just happen for no reason.
Even affairs.
Sometimes, people cheat because they are unhappy in their current relationship or marriage and want to feel desired and wanted again.
They want the thrill of something new and exciting that reignites their passion and makes them feel alive.
Low self-esteem, mid-life crisis, and other personal issues can also lead someone to have an affair.
But once those needs are met, and the void is filled, there's no longer a reason to continue the affair.
It served its purpose.
12. They Got Caught!
This is actually the most common reason why affairs end.
Most people won't have the courage to end the affair on their own; they can keep their affair a secret forever, but that's almost never the case.
Eventually, someone finds out, and all hell breaks loose.
It could be through a friend, a family member, or a spouse who saw something suspicious, or it could even be through technology like emails or phone records.
Whatever the case may be, once the news is out, it's almost impossible to keep the affair going.
The person involved in the affair will have no choice but to face the consequences and end their relationship with their extra-marital partner.
In Conclusion
Affairs rarely have happy endings, no matter how much effort is put into maintaining them.
They usually come to an abrupt end due to any or a combination of the reasons you just read.
In the end, there are always consequences and pain that come with affairs.
So, instead of looking for a quick fix outside your relationship or marriage, try communicating with your partner and addressing any issues within the relationship before turning to an affair.
It may not be easy, but it's always worth a try.
All I know is: affairs are never the answer.