"Why does my boyfriend joke about me having another boyfriend?"
Your boyfriend says something off-hand about you having another boyfriend, and you can't help but wonder what's going on in his head.
Is he just joking around?
Or is there something more to it?
It's no secret that men are competitive.
But if you're dating a guy who jokes about you having another boyfriend, it's likely he's worried about his position in your life.
Whether he's trying to be funny or genuinely believes that you're cheating on him, it's time to find out why he's so insecure.
Here are a few reasons your boyfriend might joke about you having another boyfriend.
Let's consider what is going on in your dude's head!
Why Does My Boyfriend Joke About Me Having Another Boyfriend?
1. He has trust issues
If your boyfriend is making jokes about you having another boyfriend, it could be because he doesn't trust you.
If this is the case, then he needs to work on building up his level of trust in order to have a healthy relationship with you.
He needs to learn how important it is that couples maintain an open line of communication and always feel comfortable expressing their feelings with each other instead of making baseless accusations.
2. He wants to see if you are lying or not
He might be testing your reaction to see if you actually have another boyfriend.
If you don't react at all, then he knows that it's not true and that it's just an excuse.
However, if you get upset or overly defensive, he will know that something is up and that you have probably been lying to him.
3. He wants to make sure that he is the only guy in your life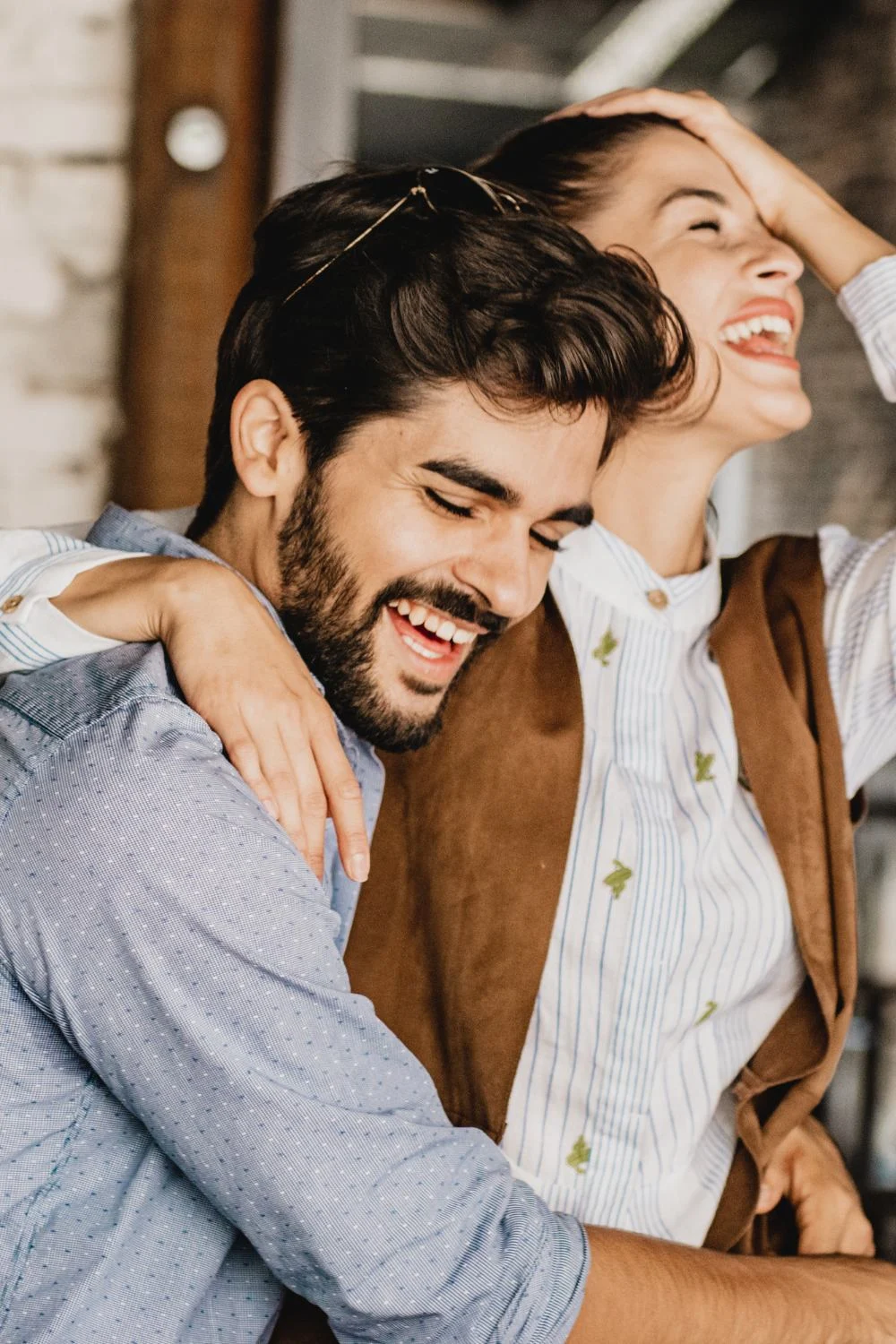 Sometimes, when a guy starts dating a girl, he doesn't want other guys coming into his territory so he will make jokes about this kind of thing to let her know that she's his girl and no one else's.
It might seem like a weird way to show that he cares but it's a way that many guys use to try to let the girl know how they feel about them without actually saying it out loud.
It's still weird though. *rolls eyeballs*
4. He wants more attention from you
If your boyfriend is always joking about you having another boyfriend, he might want more of your attention.
He might not be happy with the amount of time you spend with him and he wants to remind you that he's important too.
If this is the case, you should sit down with him and have a serious talk about how much time you spend together.
5. He thinks it's funny
Maybe your boyfriend thinks it's funny when he jokes about you having another boyfriend.
It could just be something that he does for entertainment purposes or as a way to get a reaction out of you.
It could also be that he thinks it's funny to see how much it bothers you when he says these things because it gives him a good laugh.
If this is the case, stop taking things so seriously and try not to let his comments bother you as much.
6. He's insecure
This is actually a very common reason why guys joke about women having other boyfriends.
They're insecure about their place in their partner's life and need reassurance that they are still loved and wanted by their partner.
Your boyfriend might worry that you're not as committed to him as he is to you or that you're looking for someone better.
7. He feels threatened by other guys
If there are other guys in your life who are interested in you, your boyfriend might feel threatened by them.
He might make jokes about you having another boyfriend as a way to try to get rid of the competition or to make himself feel better about the situation.
Kinda cute isn't it?
You need to reassure your boyfriend that he is the only one you're interested in and that you're not interested in anyone else.
8. He's just jealous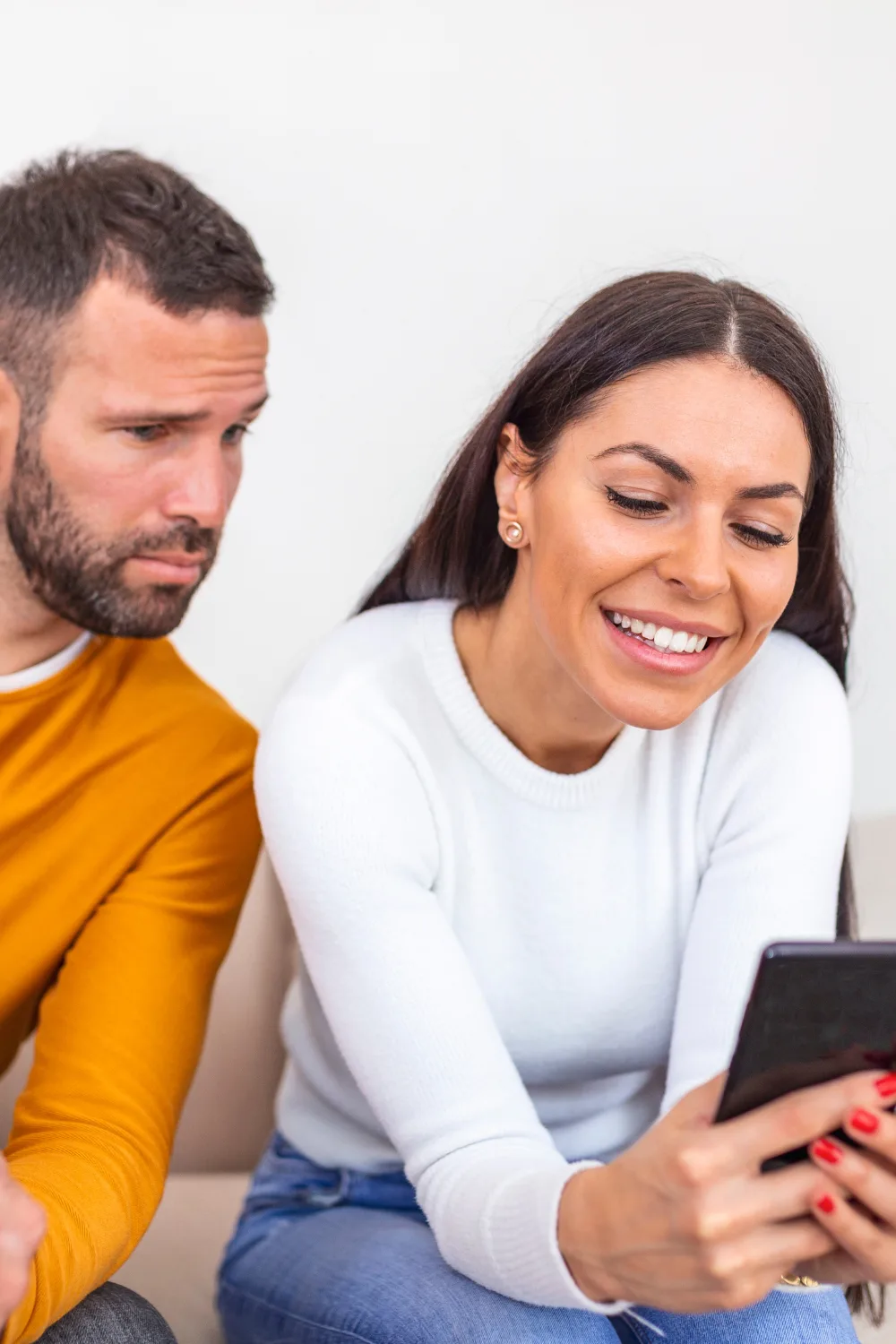 Your boyfriend might think that other guys might come between him and his relationship with you, so he jokes about it to see how you'll react.
He's just being jealous and is trying to get a rise out of you to see if you'll get mad or not.
Jealousy is actually a very common emotion in relationships and it's something that you'll need to deal with at some point.
Jealousy isn't always a bad thing in relationships — as long as it doesn't turn into obsession or control issues.
Let him know his place in your heart or life is secured.
9. He's trying to provoke a reaction to control your emotions
Your boyfriend might know that you're emotionally invested in him and that makes him feel powerful — but only as long as you're dependent on him for your happiness.
If he can get a rise out of you by making jokes like this, then he feels like he still has control over your emotions.
Not cool.
10. He has low self-esteem and needs reassurance from others
Maybe your boyfriend feels like a loser and needs external validation from other people (including you) in order to feel good about himself.
This kind of thing is common among people who haven't yet learned how to love themselves unconditionally.
So they often need someone else to tell them that they're worthy of love before they can believe it themselves.
11. He thinks you are cheating on him
Again, if your boyfriend has been joking about you having another boyfriend, he might think you have been cheating on him or that there is someone else who could be interested in dating you instead of him.
If this is true, he might also be testing how much you really love him by seeing how much this bothers you and how much of an issue it becomes for both of you.
12. He wants to break up with you
It may sound like a joke, but joking about you having another boyfriend might be a sign that he's unhappy in your relationship and wants to break up.
He thinks that making jokes about you cheating on him is going to make it easier for him to dump you.
It's an attempt to push you away without directly saying it.
If you have noticed this behavior from your boyfriend and you are not comfortable with it, sit down and have a talk with him about it.
Don't get mad at him or accuse him of anything, just explain to him how this behavior is making you feel and see what he has to say about it.
If he can't give you a good explanation for why he's been making these jokes, then it might be deeper issues at play and you might want to consider if you are in the right relationship.